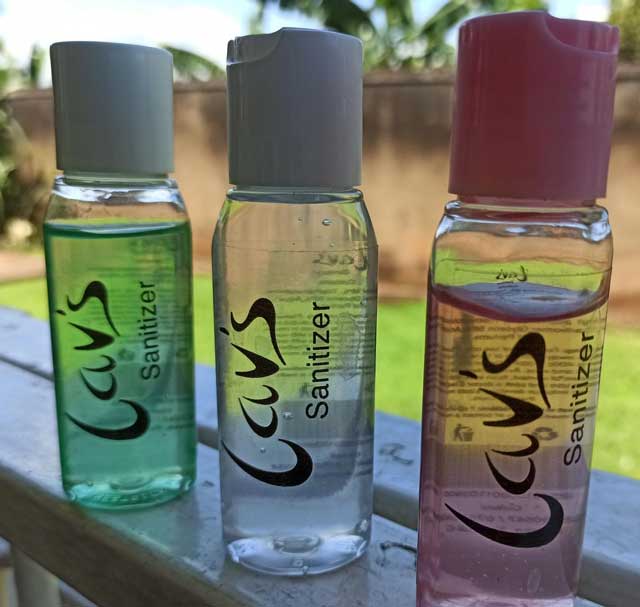 With the outbreak of coronavirus, washing hands with sanitizers has been prescribed as an important measure to preventing oneself from contracting the deadly bug. This has led to the proliferation of sanitizer products on the market and with this the emergency of fake ones.
The Uganda National Bureau of Standards (UNBS) as such released a list of companies certified to manufacture sanitisers as of April 1, 2020.
These include;
Saraya Manufacturing Uganda Limited, Geno-Hitech Uganda Limited, Dei Natural Products International Limited, Rene Industries Limited, Premier Distilleries Limited, Kenlon Industries Limited, Hoima Sugar Limited and Akhtabut Investments Limited, Armour Group Limited, Samaka Consults Uganda Limited, Sanit Hygiene – SMC Limited.
15 brands have also been listed as 'fake'. UNBS says they failed the laboratory tests regarding the alcohol content  (min 60% min v/v), pH: 6-8 and Bactericidal
These are:
Lovillea Gelly Cologne Hand Sanitizer, Blue++ King Hand Sanitizer, Blue++ King Hand Sanitizer, Yoza Hand Sanitizer; Strawberry,
Alcohol Based Instant Hand Sanitizer
Alcohol Content, Oh So Heavenly Crème Oil
Hand Sanitizer, Steinfect Instant Hand Sanitizer and Roxy Hand Sanitizer.
Others include Serene Instant Hand Sanitizer Mimi Hand Sanitizer Gel, LaFresh Instant Hand Sanitizer, Quick Flash Instant hand sanitizer,
Afro Royal instant hand sanitizer gel, Focus Instant hand sanitizer, Tuku instant hand sanitizer and Cal Stat Plus instant hand sanitizer.
Comments
comments