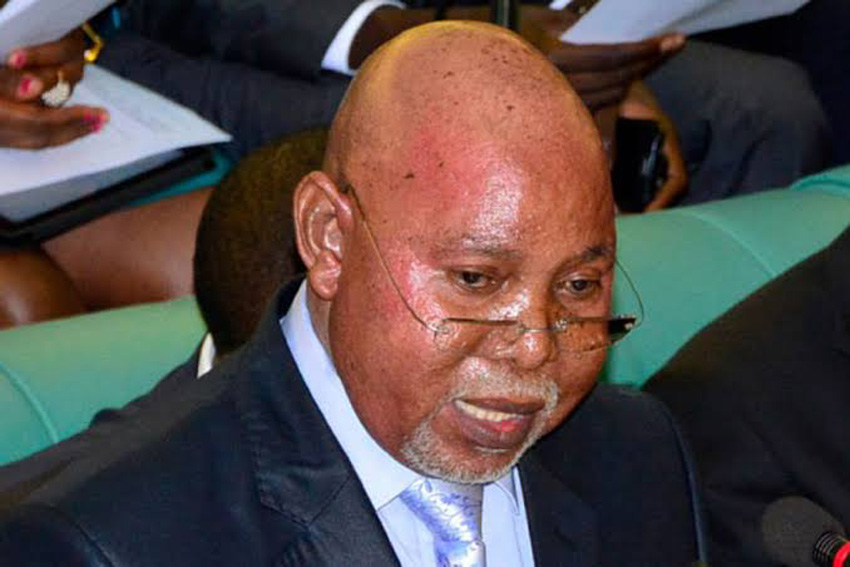 Jeje Odongo, the Minister of Internal Affairs has been summoned by the Speaker of Parliament Rebecca Kadaga to explain the alleged torture of Mityana Municipality Member of Parliament Francis Zaake.
Kadaga told MPs yesterday that she had visited Zaake in hospital and that his condition worries her. "I visited Hon. Zaake in hospital and I am so concerned about his situation. He is scared that he was beaten and battered; he told me that paper spray directly spread into his eyes," the Speaker told MPs during plenary on Tuesday.
"This is a violation of human rights and it is totally unacceptable. I direct the Ministry of Internal Affairs to explain to the house and the whole country the situation of Hon. Zaake and to take action against perpetrators of torture of the MP and other Ugandans," she added.
Zaake was arrested weeks back from his home in Mityana for allegedly distributing food to his constituents, which is against the Presidential guidelines.
Zaake, however, told the press on his hospital bed that he didn't flout any guidelines. "I personally did not leave the house. I sent my team to distribute food house to house. I also advised them to practice social distancing which they did. People were starving. I had to intervene."
Jeje is expected to appear in parliament on Thursday.
Comments
comments