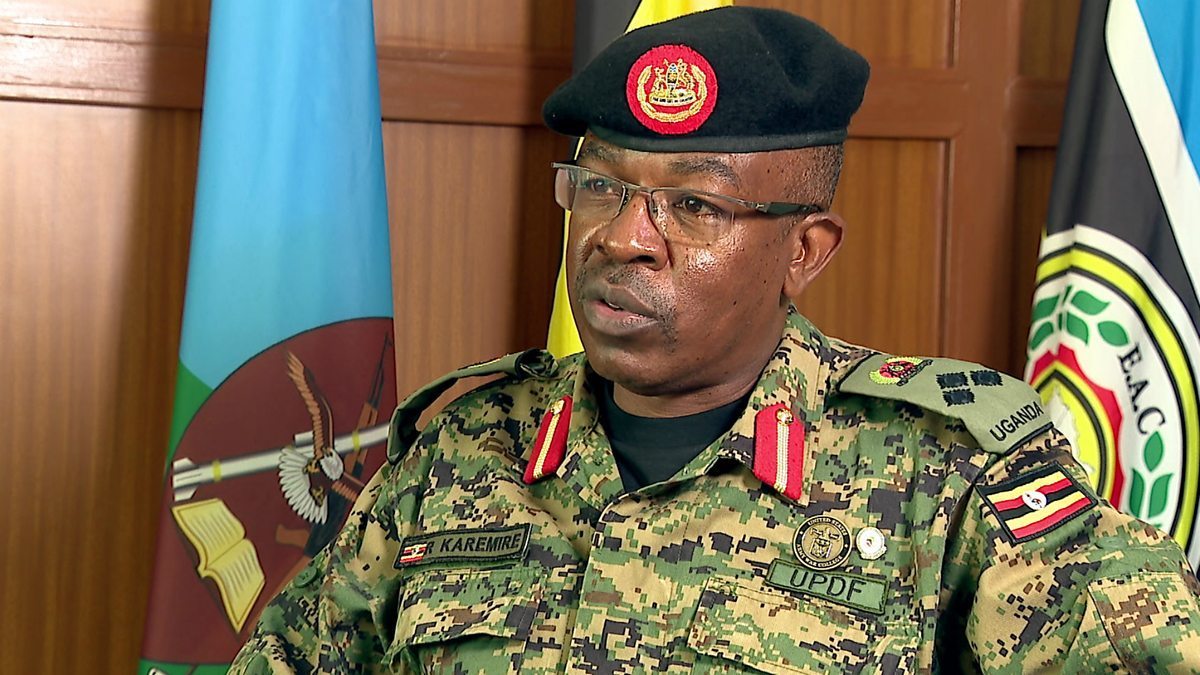 Maj. Robert Nkwasibwe, an Uganda people's defence forces (UPDF) officer in Hoima district is reported to have been battered on Thursday, May, 28 by locals while enforcing the president's directives of the coronavirus disease.
"On the night of May 26, 2020, a group of drunkards at Gala trading centre in Kyankwanzi district attacked a joint patrol of police and UPDF who were enforcing the night curfew in the area. On arrival at the centre, a UPDF Maj Robert Nkwasibwe who was commanding the patrol at the time was seriously clobbered on the head and neck rendering him unconscious," Brig. Karemire said.
The army mouthpiece also explained that part of the group that attacked Nkwasibwe hit him from behind forcing him to instantly fall helplessly onto his back. The brawl left Nkwasibwe unconscious and he was immediately rushed to Hoima referral hospital for medical attention.
According to preliminary reports, Maj. Nkwasibwe sustained serious head and neck injuries.
The army spokesperson confirmed that 12 suspects had been arrested by Thursday evening.
The attack comes weeks after one of the UPDF army officers in Bibia Municipality in Amuru District Uganda was clobbered by locals while enforcing the president's directives too.
Karemire told the press that the latest incident was the 70th attack on security forces since the announcement of a lockdown.
Comments
comments