Speaker Rebecca Kadaga has called on President Yoweri Museveni to intervene in the compensation of Ugandan traders who were operating in South Sudan and lost their businesses.
During her communication at the State of the Nation Address on 04 June 2020 at Parliament, Kadaga said that the matter has repeatedly come to Parliament since October 2013.
The arrears accrue from services and goods supplied in South Sudan by Ugandan traders before the civil war broke out at the end of 2013.
Kadaga said following complaints, Government of Uganda held negotiations with the Government of South Sudan and it was agreed that government of Uganda commits to pay US$41.6 owed to Ugandans.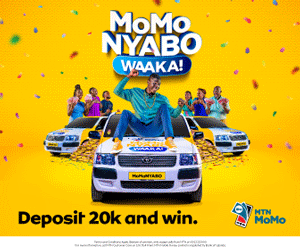 "To date, however, many of the small traders have not been paid. It is unjust and inconsiderate for Ugandans to continue to be treated like this," she said.
Kadaga also called on the Prime Minister and Leader of Government Business to ensure that government business deemed urgent be handled within the first two months of the Fifth session of the 10th Parliament.
"It is worth noting that presidential, parliamentary and general elections are scheduled in this particular session. This means there is limited time for Parliament to handle business," she said.
She said that several hours of work for plenary and committees were lost due to the observance of the curfew during the Covid-19 lockdown.
"Parliament lost 35 working hours in terms of plenary sittings because we had to close business at 5:00pm. The committees lost 1,800 hours for the same reason," she said.
Kadaga said despite the interruption by the pandemic, MPs handled urgent business including passing of tax laws and the budget..
She added that Parliament recorded achievements in the Fourth session; among which include enactment of 25 Bills, compared to 11 in the first session, 17 in second session and 26 in the third session.
"Parliament successfully handled the 64th Commonwealth Parliamentary Conference and related meetings in September 2019 and the conference gave us visibility at national and global level," Kadaga added.
She appreciated government for supporting Parliament's activities, saying that without such support, some of the achievements would not have been attained.
This year's State of the Nation Address opened the last session of the 10th Parliament.
Comments
comments