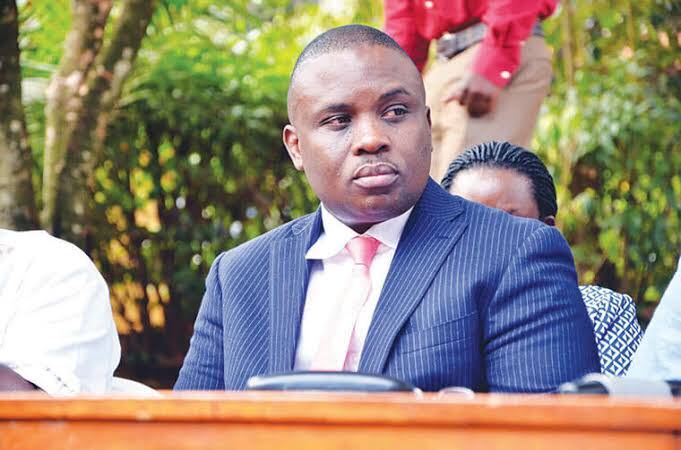 The embattled city Lord Mayor Erias Lukwago has pleaded to his deputy Sarah Kanyike to turn down the President's appointment to the post of Executive director for Gender, community service and production.
Lukwago made the pleas on Saturday, June 13 moments after he had just been informed about the new appointments at Kampala Capital City Authority (KCCA).
"Clandestinely, he comes and picks her and gives her this assignment in a different capacity now as a civil servant, as a director. It's really very absurd and regrettable," Lukwago said.
Lukwago also condemned president Museveni for throwing such a huge insult to him, the people of Kampala and the institution at large.
Pleadingly, Lukwago called upon Sarah Kanyike to decline the appointment before Wednesday, June 17.
"I call upon Kanyike to critically reflect on what we have gone through. The challenges we have encountered along the way. The manoeuvres we have made against all the slayers they've planted in our way and the way we have really soldiered on. More less, wallowing in the mud, to reach where we are. All these should be compelling reasons for her to say no to the appointment by general Yoweri Museveni," Lukwago noted.
Lukwago also cautioned Kanyike not to allow President Museveni to use her as a political weapon against him.
"I did not sleep. Surely, when I saw the new appointments on social media, I thought it was a lie. I kept on checking on social media again to see whether someone would rubbish these lies but in vain. It's Nalongo who advised me to be calm and sleep but I couldn't," Lukwago narrated his ordeal.
Sarah Kanyike's appointment is one among other appointments in KCCA that were made by his Excellency President Museveni on the evening of Friday, June 12.