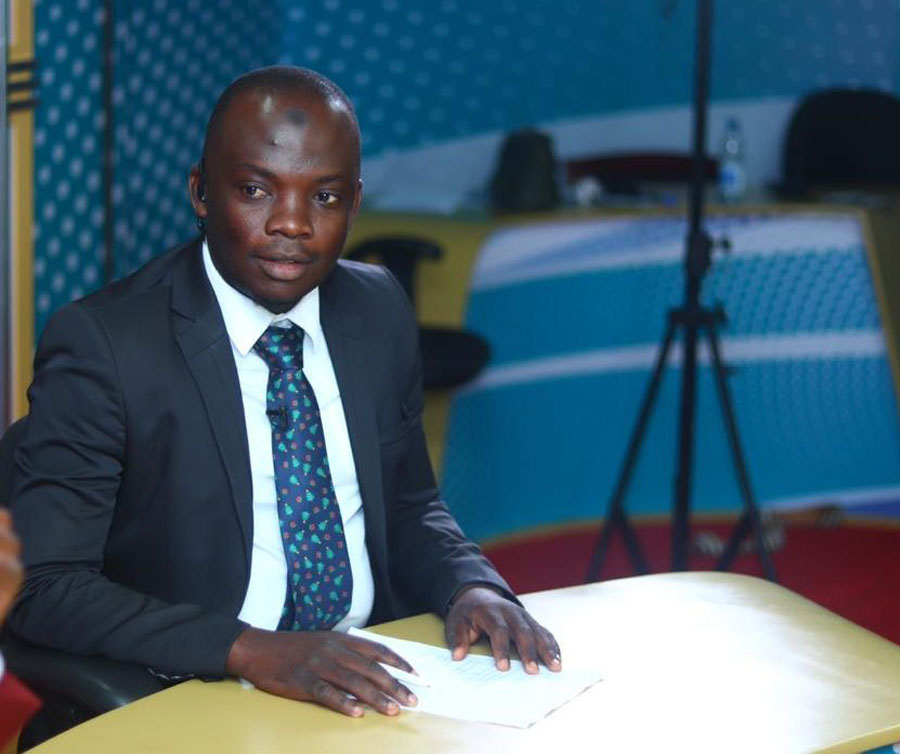 NBS TV's Kazibwe Bashir Mbazira has announced his bid to run for the position of Kawempe South, a seat currently occupied by Mubaraka Munyagwa.
Mbazira announced his bid to stand for elective politics through his social media on Tuesday, "Yes, I am offering myself as to stand as a member of Kawempe South in upcoming polls. Details about our program, agenda and manifesto will be availed in the coming days."
"To this effect, I am releasing a song, yes a song, written by yours truly entitled Mbayirawo Omubiri"
Mbazira aligns with Robert Kyagulanyi's People Power movement.
He is currently the president of the Uganda Journalists Association (UJA).
Mbazira is not the only journalist offering himself for elective politics come 2021. Many more others have expressed interest. They hope to ride on their popularity gained on screens and radio to earn voters. Mbazira has worked on several stations including Pearl FM, Bukedde radio and NBS TV where he has been hosting Tamale Mirundi. Mbazira's prominence doubled when he started hosting Mirundi. The show will, however, not happen again following a fall out between the station and Mirundi.
The Electoral Commission unveiled the 2020/2021 road map today announcing new dates for campaigns and elections.
Comments
comments