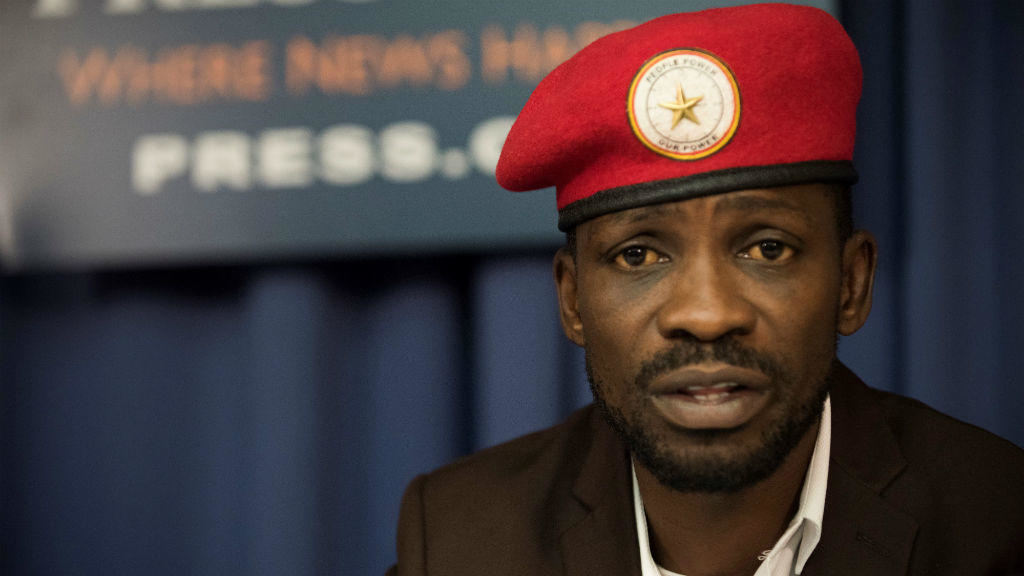 Kyadondo East Member of Parliament Robert Kyagulanyi (Bobi Wine) has expressed dissatisfaction with the new roadmap for the 2021 elections drafted by the Electoral Commission.
"In the most ridiculous fashion, the Commission has released a revised roadmap for the 2021 General Election; which roadmap violates every aspect of a free and fair election, envisaged under Article 1(4) of the Constitution of Uganda."
Bobi alleges that the Commission works to the tunes of the incumbent President Yoweri Museveni."
"The media earlier reported that the roadmap was generated from a meeting between the Commission and President Museveni, who is a prospective candidate in the next election!  The Commission is essentially communicating a decree from President Museveni, who as all Ugandans know is very afraid of competition and has used the COVID19 pandemic to further tighten the noose on opposition political activities."
The Commission announced on Tuesday that campaigns would be held through radios, TVs and digital methods to avoid gatherings as a measure to avoid the spread of coronavirus.
"The most outstanding mockery in the released roadmap is the notion that campaigns and elections shall be held digitally- following Museveni's directive that they hold what he termed a 'scientific election'. Other stakeholders including political formations, traditional and religious leaders, civil society organizations, etc. have not been consulted!"
"We, therefore, reject the concept of a 'scientific election' with the contempt it deserves. What the Electoral Commission just declared is in fact not an election. It is a mockery. Section 20 of the Parliamentary Elections Act, 2005 as well as Section 21 of the Presidential Elections Act, 2005 both envisage holding public campaign meetings across the country. "
Alternatives
"Regarding holding elections in the midst of this pandemic, many Ugandans have put forward logical proposals which ensure that the public health of Ugandans is not compromised while ensuring that their democratic rights are not taken away. For example, if the government provided masks to all Ugandans and ensured that campaign meetings take into account social distancing, this would be plausible.
"Secondly, Article 77(4) of the Constitution provides that where circumstances exist which would prevent a normal general election from being held, Parliament may, by resolution supported by not less than two-thirds of all members of Parliament, extend the life of Parliament for a period not exceeding six months at a time.
"These are possible alternatives, and if all stakeholders were consulted, more alternatives would be brought forward. We would rather extend the election by a few months than have a joke in the name of holding an election"
A host of other opposition politicians share the same views as Bobi Wine.
Comments
comments