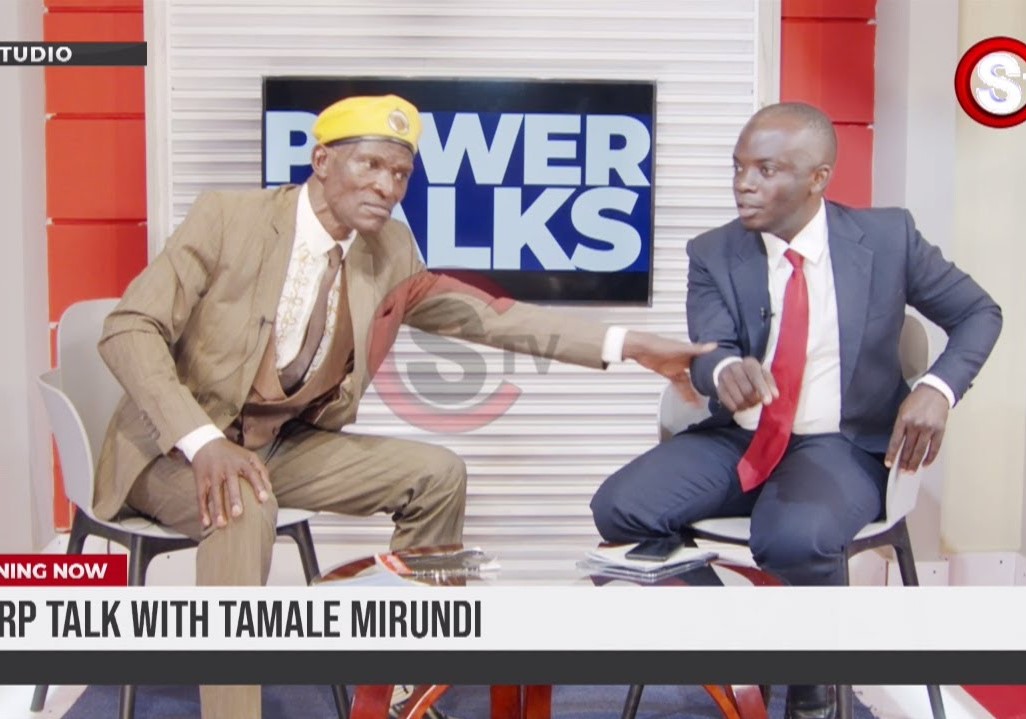 Political commentator Joseph Tamale Mirundi has lashed at former Forum for Democratic Change (FDC) Presidential flag bearer Kizza Besigye for crippling the party and the opposition at large, a mission he said was masterminded by the ruling government.
Besigye who has contested for Presidency for four times without any success hasn't shown any interest in running for the same seat in the 2021 general elections.
Mirundi says; "he [Besigye] has accomplished his role. He has dwarfed the opposition and now they can't go anywhere."
Mirundi was Tuesday speaking on his daily political talk show, Sharp Talk on STV.
He said that Besigye was deployed to weaken any strong figures in the opposition, pointing out former Leader of Opposition in Parliament Winnie Kizza and the now flag bearer of the Alliance for National Transformation party Gen. Gregory Mugisha Muntu.
"Besigye went and sabotaged Mugisha Muntu to bring Amuriat. Who knows Amuriat? What has he done?"
"The opposition survives on having people who are influential in areas where the government is unpopular. The government has failed to resolve issues of Kasese, that's why Winnie Kizza was a good choice. But Besigye made sure she is out."
Enter Tumukunde
Many top figures in the FDC have not shown interest to run to the country's top seat as days close in to elections.
Asked about who the possible replacement for Besigye would be, Mirundi said renegade Gen. Henry Tumukunde would replace him.
"In all he was doing, Besigye was planning to handover power to Tumukunde," he said.
Tumukunde has already declared his intentions to run for presidency but there are no visible ties to the FDC.
But Mirundi says Tumukunde will take Besigye's place and lead Uganda's biggest opposition party to elections.
"He has the money which FDC as a party do not have. He is the one person that Besigye can handover power to because that has always been his plan."
Speaks About Mafias
In all of Mirundi's talk shows, he has always castigated certain figures within the NRM party who he says are doing all they can to taint the name of the President.
Mirundi has always been equipped with information about some closed door meetings help by top shots in government, something that has always puzzled them.
He says the mafia hired six highly trained officers to follow him up but they couldn't find any machines he uses to track activities of mafias.
"They concluded that I use Russian machines which are based in Moscow to track them."
Mirundi vowed to continue playing tapes of the recordings until the President realizes what he is facing and takes action.
"There is no body who can stop me from playing my tapes about mafias. The tapes will play, come sunshine come rain."
Comments
comments