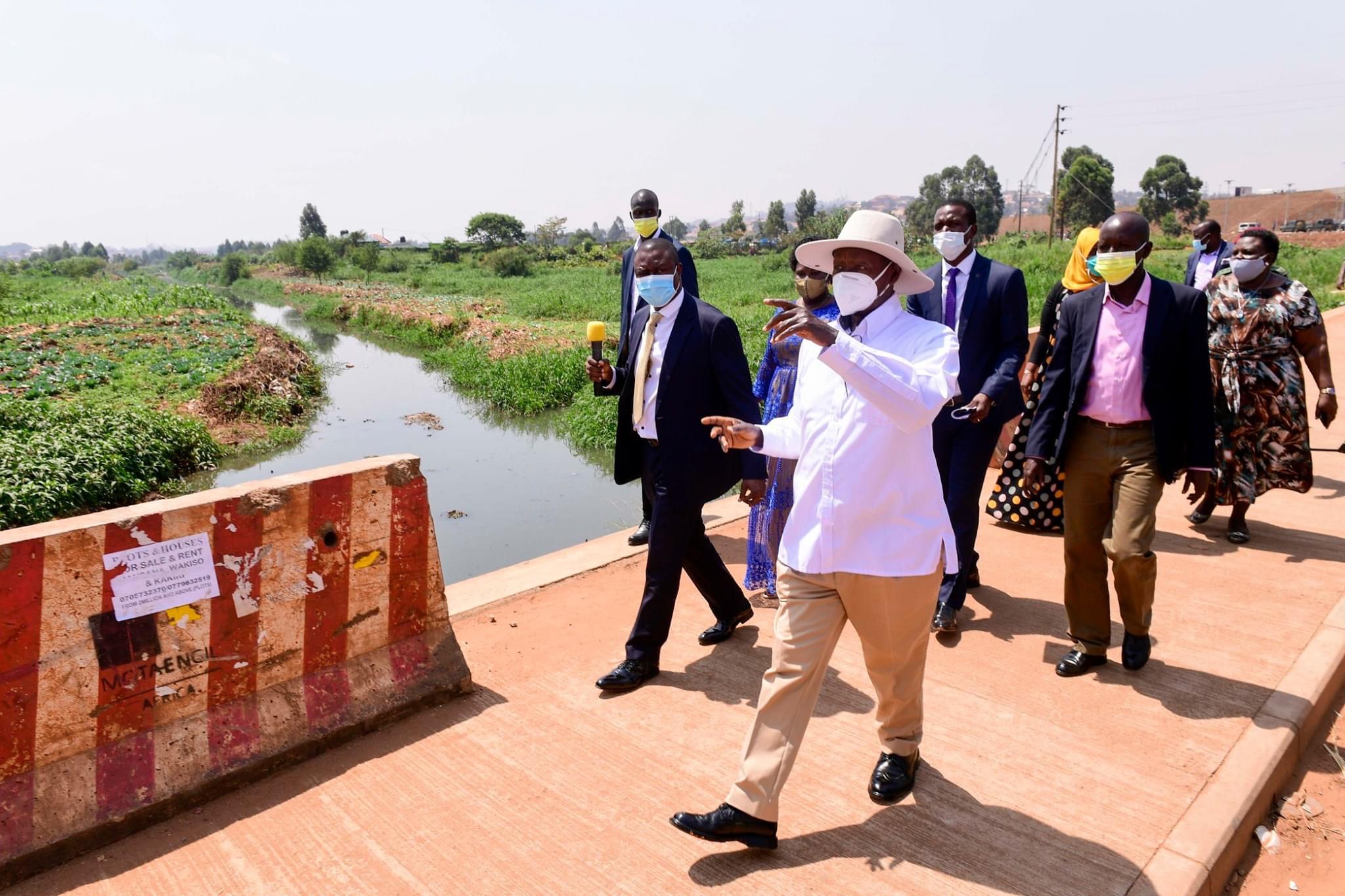 On Wednesday, the President Museveni presided over the of the new Kasubi Market and the launch of construction works on the Lubigi and Nakamiro drainage channels. 
The President said the project will be completed in 12 months. The drainage channels are intended to relieve the people of Kawempe and Bwaise of flooding especially in the rainy season.
Kasubi Market will house over 1,400 traders though currently only 800 are using it because of SOPs on social distancing.
The President also urged Ugandans to stop flouting the guidelines put in place to stem the spread of coronavirus.
"Finally, I still see people flouting guidelines we put in place to check the spread of Covid-19. This disease is serious. We have so far lost five lives which could have been saved. Please don't be reckless."
Comments
comments