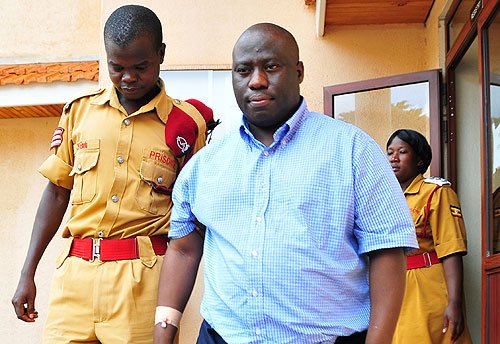 Former Principle Accountant in the Office of the Prime Minister (OPM) Geoffrey Kazinda has been freed. The Anti-Corruption Court in Kampala has been directed to discharge all offences levelled against him.
Kazinda earlier filed a petition challenging the manner in which he was brought to court. He said in his petition that he was not give chance to handover office and also appear for audit in parliament. He described the treatment as unlawful.
On Friday, a panel of five judges led by Stephen Musota has granted all the declarations Kazinda sought in the petition.
The Constitutional Court has also issued an order permanently prohibiting the state from using any process of court to initiate and prosecute Kazinda for any offences founded on the same facts in connection with his former employment.
The judges agreed that Kazinda has proved his case.
" I do hereby grant all the twelve declarations sought in the petition because they logically follow from the findings of fact and law during the determination of issues," Musota ruled.
Comments
comments