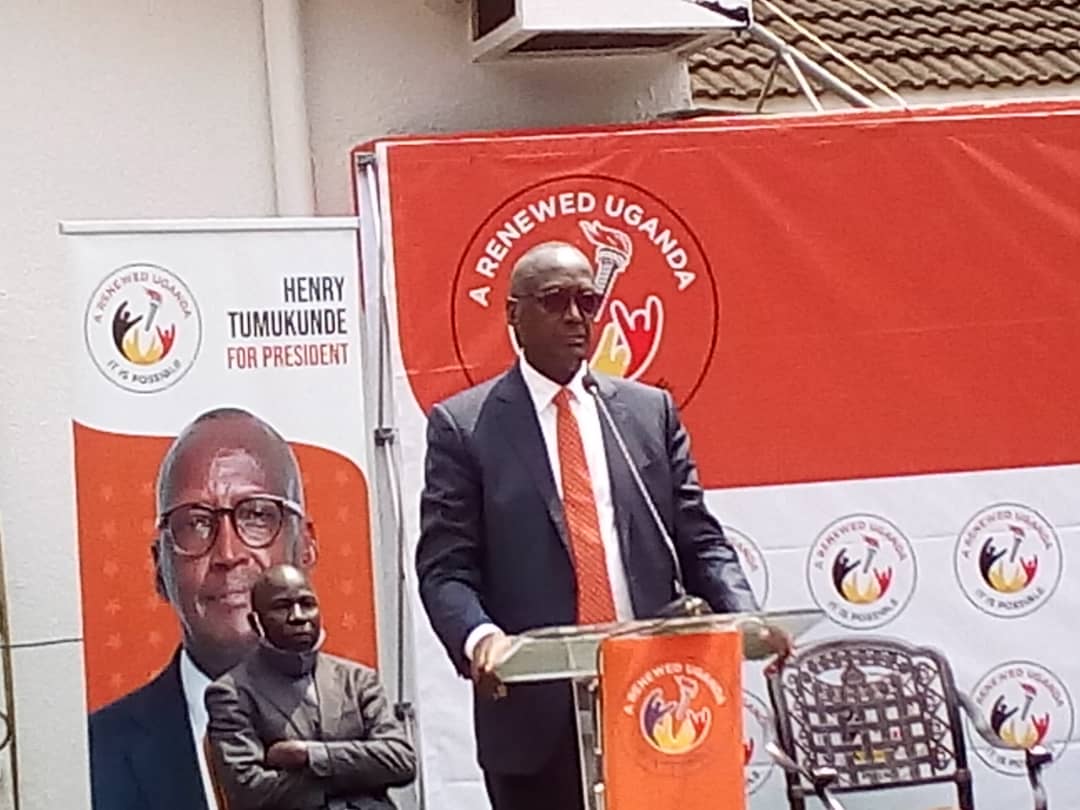 Former Security Minister, Lieutenant General Henry Tumukunde, has on Tuesday launched his presidential bid and road map for 2021.
Tumukunde launched his bid at his offices in Kololo in an event that was attended by, among others; Beatrice Kiraso, Chairman boda boda Association of Uganda, Charles Ndugwa.
Tumukunde also launched the pressure group named 'Renewed Uganda' with its slogan, 'Kisoboka' which literally means its possible.
 Tumukunde said he would stand on an independent ticket. He has initially said he was ready to support a joint candidate, but other opposition candidates have failed to unite.
Tumukunde said he will consider youth when takes power since the young people take up the larger part of the population.
Comments
comments