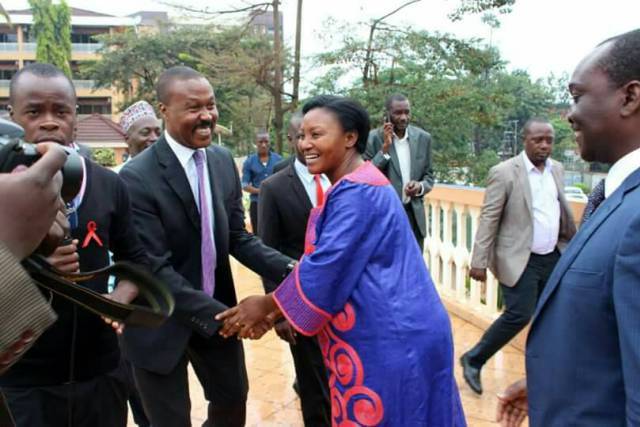 Former leader of opposition in parliament and also Kasese Woman Member of Parliament, Winnie Kizza has today August 12 joined the Alliance for National Transformation party (ANT) weeks after she announced that she would not be seeking re-election in the forthcoming general elections.
While at the party headquarters, the Kasese woman MP revealed that she had made all efforts to have her former party Forum For Democratic Change (FDC) survive but all in vain.
"I have served well and I have fought the good fight. I have done all I could have within my power to progress the FDC party and our objectives," Kizza said.
"While our struggle to liberate our country remains the core objective, our methods are fundamentally different and it is important that we partner with those with whom we agree on core ideals and means. This is why I am joining the Alliance for National Transformation (ANT) where my contribution to the struggle for the liberation of Uganda will best yield," she added.
Kizza becomes the fourth Member of parliament to join Mugisha Muntu's ANT party in a period of less than one month.
Kiiza is greatly known by many for actively being involved in formulating policies and making contributions that have shaped this country. Integrity, honesty and a genuine desire to better the lives of others have been a common theme through Kiiza's illustrious career for the past two decades.
Comments
comments