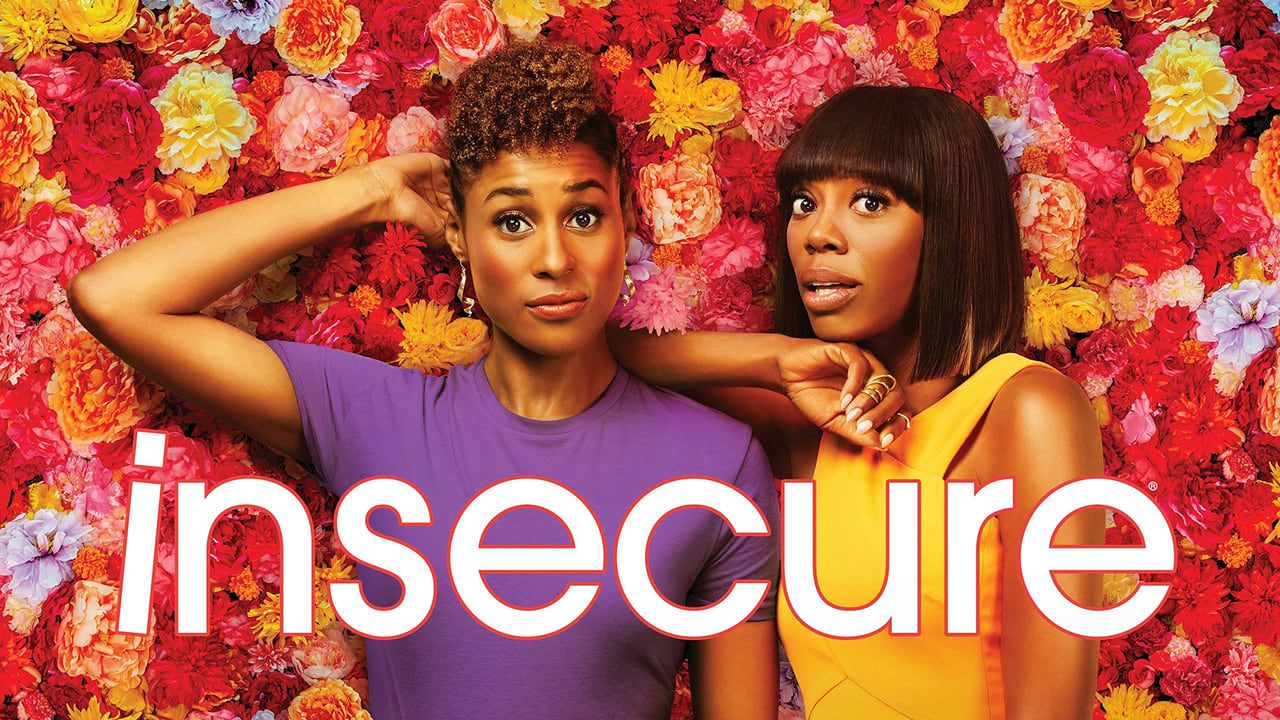 DStv and GOtv are the frontrunners in television entertainment across the African continent, so it's no surprise that several Emmy-nominated shows feature on both these platforms, as well as ShowMax.
Like DStv and GOtv, the Emmy Awards recognise the very best of TV entertainment, and they've been doing it since 1949.
So, check out these Emmy-nominated shows that you can enjoy on DStv, GOtv, and ShowMax as we prepare to celebrate with the stars live on 21 September 2020 at 02:00 CAT on M-Net, DStv Channel 101.
Insecure
Insecure focusses on Issa Rae and her best friend Molly, and the issues they face in the competitive environment of Los Angeles.
The show received a variety of Emmy nominations this year, namely:
Outstanding Lead Actress in a Comedy Series – Issa Rae
Issa Rae's no stranger to the limelight, having been nominated for several other awards in previous years. Issa is also one of the creative minds behind the series, which is loosely based on her web series, Awkward Black Girl.
Outstanding Supporting Actress in A Comedy – Yvonne Orji
Nominated for her performance as Molly, Yvonne Orji is a Nigerian-born actress who's also played pivotal roles in Night School, and Spontaneous.
Catch up with these leading ladies with all four seasons of the series on Showmax.
Black-ish
DStv and GOtv fans will be familiar with this comedy show centred around the complicated lives of the Johnson family. Following the show's success, it's great to see they've finally received an Emmy Award nomination, for:
Outstanding Lead Actor in A Comedy Series – Anthony Anderson
Anthony Anderson is an accomplished African-American actor, writer, comedian, and game-show host. In Black-ish, he stars as Dr 'Dre' Johnson Sr, and it's great to see him recognised for his talents by this year's Emmy panel.
Catch up with the Johnson's shenanigans on DStv, weekdays at 17:30 CAT on BET – DStv Channel 129, or on BET – GOtv Channel 21.
The Daily Show
This year, everybody's favorite dose of daily news and views has finally been recognized with an Emmy nomination for:
Outstanding Variety Talk Series
What makes this even sweeter is the fact that the show's hosted by beloved South African comedian, Trevor Noah.
Don't miss the Daily Show on DStv every weeknight at 22:30 CAT on DStv's Comedy Central, Channel 122.
Serengeti
Serengeti brings the daily lives of wild animals into focus in a sensitive and humorous way, using ground-breaking filming techniques that take you right into the heart of the action. Fans will be delighted to know that this show's part of the Emmy nominations line-up this year:
Outstanding Narrator – Lupita Nyongó
Not only is this show about one of Africa's most iconic destinations, it's also hosted by Kenyan-born actress, Lupita Nyongó. African viewers are no stranger to Lupita's talents since she also starred in the hit show, Shuga, which you can catch on ShowMax.
Be sure to watch Serengeti, weekdays at 10:30 CAT on BBC Earth, DStv Channel 184.
Godfather of Harlem
While none of Godfather of Harlem's actors and actresses cracked an Emmy nomination this year, the show did:
Outstanding Main Title Design
It's only a matter of time before the outstanding African-American actor, Forest Whittaker, receives an accolade or two, either for his role as Bumpy Johnson, or for his efforts in co-directing the series.
Catch the first season of Godfather of Harlem on ShowMax.
When you subscribe to DStv or GOtv, you get exclusive access to all the greatest local and international content before anyone else.
Sign up now for the package that suits your needs and budget, and enjoy access to Africa's most exciting stories, shows, and movies, and the best international programming.
For unlimited access to all the best these platforms have to offer, download the DStv Now app to enjoy live streaming, and the MyDStv and MyGOtv apps for all your self-service aids.
Comments
comments