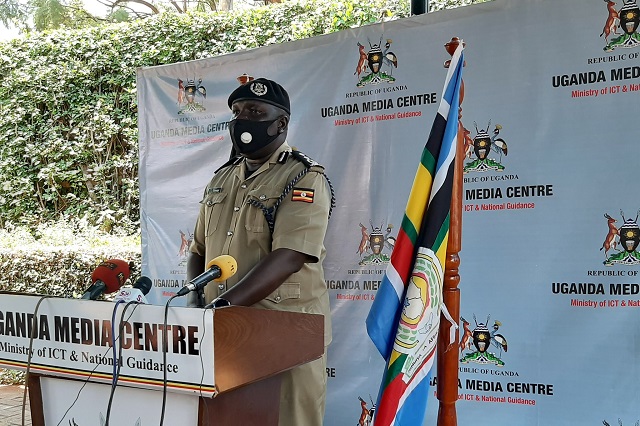 Police has arrested two security officers over neglect of duty on Sunday when the University's main building was gutted by fire.
This was revealed by Police spokesperson Fred Enanga while addressing journalists at the Uganda Media Centre on Monday.
Enanga said that the duo had been deployed for night duty at the Ivory Tower but were either asleep or had absconded from duty on the fateful night.
"By the time of the response by the fire brigade, fire had spread to the roof which means that the security detail was absent."
"If they had been there, they would have noticed the smoke coming out of the building, alerted the response team and the damage could have been reduced."
Of the two suspects who are in custody, one is a Police officer while the other is a private guard.
All their names have been withheld.
Comments
comments