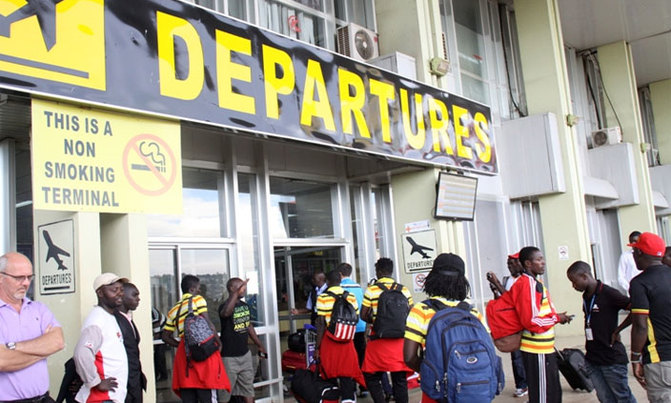 Aviation Police has intercepted a group of 44 girls who were being trafficked from Uganda to Dubai City in the United Arab Emirates.
The group, according to Kampala Metropolitan Police (KMP) spokesperson Luke Owoyesigire was intercepted at Entebbe Airport on Wednesday.
He noted that the 44 victims were headed out of the country only with Tourist Visas which are not a requirement to be used by people who are going to work.
After the interception, Police working together with the Uganda Association of External Recruitment Agencies (UAERA) helped the victims record statements and were all allowed to return home.
However, after being offloaded, majority of them didn't have transport to take them back home and were taken back to UAERA offices at BMK House in the Capital Kampala where they were given assistance by the body.
UAERA Executive Director Arrested
After the rescue from the airport, a group of 12 girls went back to UAERA premises with the Association's Executive Director Enid Nambuya.
A few hours later, one person came to the building requesting to take one of the girls but was denied which prompted him to call the Police.
"The person thought that Nambuya was part of the trafficking deal and when he reported, Nambuya was picked up by Jinja Road Police," Owoyesigire told The Tower Post.
"She was later released, she was not charged and is not being investigated."
Comments
comments