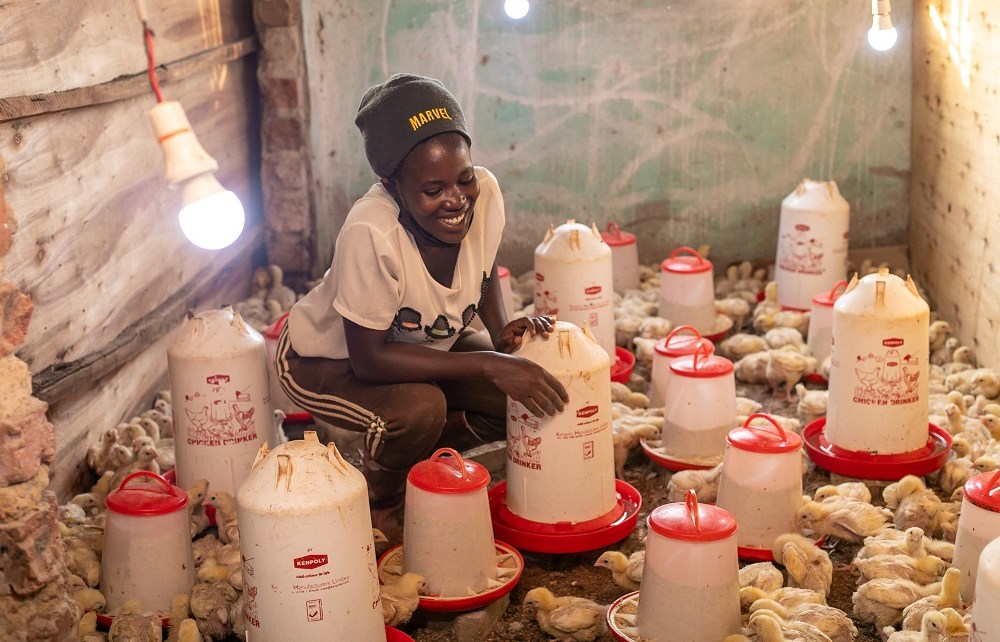 In a move to continue making it more possible for businesses in Uganda to thrive, dfcu Bank has introduced an unsecured loan product to support small and medium businesses in Uganda.
The unsecured loan product dubbed as "Baraka Loans" will enable customers to get access credit without having to put up the security (land and or other properties) normally expected of borrowers. The Baraka loans will be at a minimum of UGX 2,000,000 and up to UGX 30,000,000 for businesses and will have a tenor between 1 month and a maximum of 12 months at an interest rate of 2.5% per month.
"We know that many times small business owners especially in the informal sector have challenges accessing capital yet they comprise the largest part of our economy," said Ronald Kasasa, dfcu Bank's Head of Business Banking. "SMEs make up over 70% of the country's economy and contribute over 20% of our GDP. These loans might be able to help SMEs to acquire credit more quickly without having to worry about loan security and property valuations which slow down the process of acquiring a loan. Additionally, financial experts tend to suggest unsecured loans when asked for tips on raising finance for small businesses. Coming back to the Baraka loan product, one will be able to receive their loan within 48 hours. We believe that this will be a welcome effort for many business owners at a time when the economy and businesses are suffering from the impact of Covid-19."
The Baraka loans will be critical for enterprises used by them as working capital and for acquisition of CAPEX items (equipment, building, machinery, and vehicles). It may be of substantial benefit to businesses to get such assistance during this financially challenging time of Covid-19, as it will allow them to stay afloat until things get back to normal. Companies around the world are dealing with this type of situation more and more often. Due to the relatively low cash flow in these times, businesses may have to be prudent in using funds properly, regardless of whether or not they are opting for a Business loan. Sure, the loan can provide great relief, but only to those who have the potential and means to pay it back. Apparently, for enterprises to manage their finances effectively in these challenging times, they might need the help of firms that provide services such as accounting and Bookkeeping San Francisco, Uganda, and elsewhere. Needless to mention, any business that wants to survive the pandemic needs to have proper financial management in place.
As part of its continued efforts to make more possible for customers, dfcu Bank has been enabling business owners to maneuver the challenges that have been brought about by COVID-19. These initiatives have included the restructuring of facilities over the last seven months and more recently the roll out of trade finance solutions like the Unsecured bid bonds of up to UGX 500,000,000 to support traders and contractors in the management of their working capital and secure contracts.