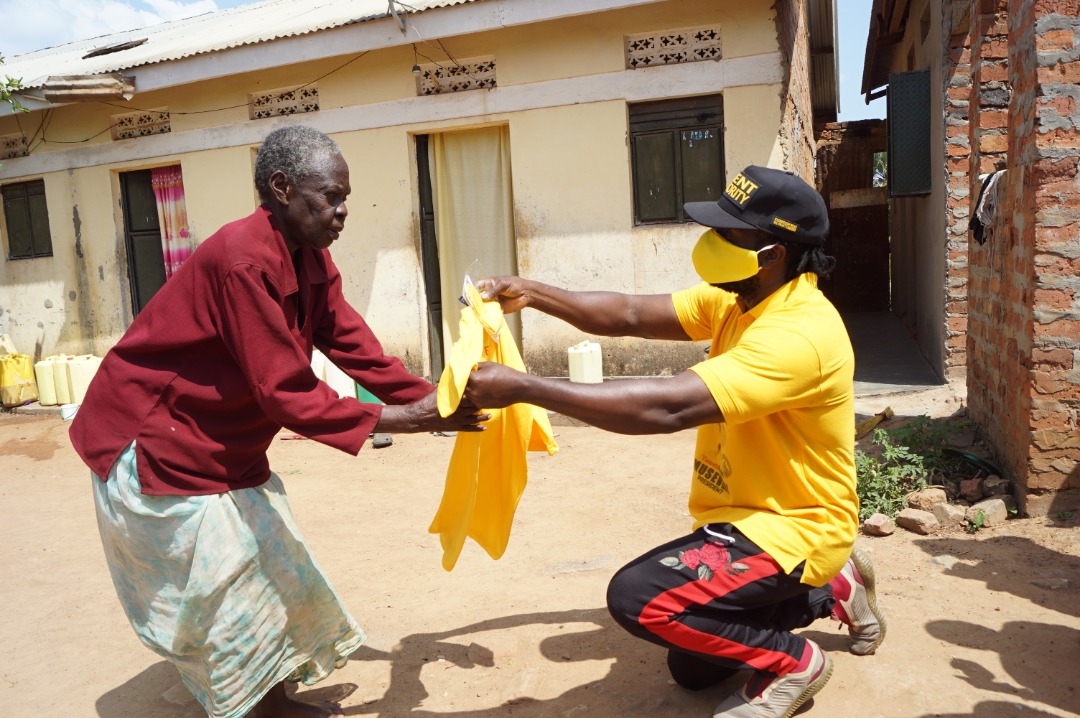 Like they say, where there is a will, there is always a way. This has kept singers Bebe Cool, Big Eye Starboss and Catherine Kusasira determined to see President Yoweri Museveni retain his seat as the head of state.
Despite the restrictions on holding rallies and processions, the trio went ahead to visit Soroti residents from their homes and business places as they solicited for votes for National Resisitance Movement – NRM presidential candidate.
Photos seen by The Tower Post show the singers interacting with residents in the Soroti City one on one while they handed out NRM branded T-shirts and masks.
Museveni is still holding his scientific campaigns in the Eastern part of the region and he is expected to have completed it by mid next week.
According to information from his camp, the Head of state is slated to address the nation on Sunday about security issues in the country and the recent riots that left over 50 people dead.
From the Soroti campaign trail, we got some images.
Comments
comments