Police and the Uganda People's Defence Force – UPDF have maintained their heavy deployment at the home of former Presidential candidate Robert Kyagulanyi despite a court order directing them to vacate it.
Photos taken by Observer photojournalist Nicholas Bamulanzeki show security officers manning their posts in Magere where High Court ordered them to leave earlier today.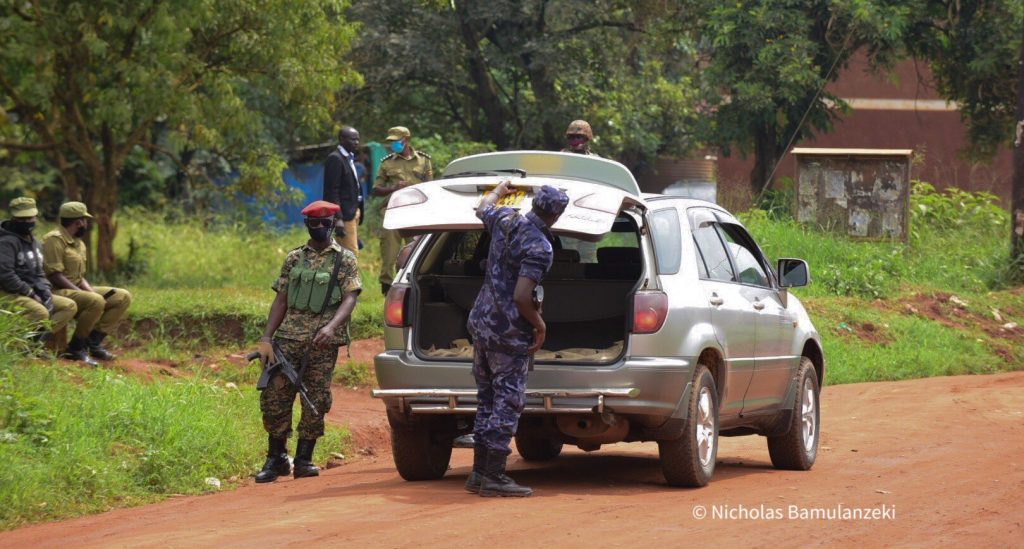 In his ruling, High Court Civil Division judge Michael Elubu said "restrictions against Kyagulanyi's movement are illegal and infringe on his personal liberty."
Bobi Wine has been held under house confinement since Thursday January 14th, with Police claiming they are preventing him from causing chaos in the capital city.
Justice Elubu however noted that there is no evidence as to the allegations, adding that if available, Kyagulanyi should be presented before courts of law and charged other than speculating on the same.
"These are all serious allegations of grave offences and it would be proper to follow the due process of the law in regards all the allegations made against the applicant. The due process has been defined as conducting criminal proceedings against the applicant."
"The restrictions put on the applicant are unlawful and order that they are lifted. Consequently and order for personal liberty of the applicant is hereby issued."
Likeliness of 2016.
This is not the first time security forces are defying court orders in a matter related to general elections.
In 2016, Police was ordered by court to leave the residence of then Presidential candidate Dr Kizza Besigye but they didn't take heed of the order.
Then, the directive was given by the Kasangati magistrates 'court which had ordered that police vacate Besigye's home immediately.
Comments
comments