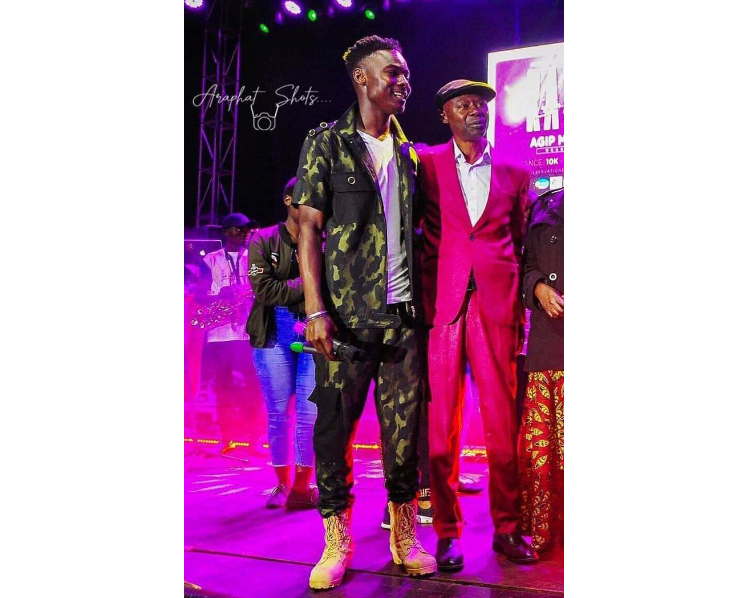 It was a low-spirited start of the week for Mbarara based pop singer Reagan Muhairwe alias Ray G after the passing of his father.
According to the singer, his father breathed his last at around 7:00PM on Sunday March 28th after being hospitalized for four days.
"Rest in Peace Dad – Feeling sad," the Mureebe crooner posted on his social media.
The cause of his death remains unknown as neither the singer nor Awesome Entertainment – where he is signed haven't disclosed anything.
The Tower Post understands that Ray G and his father have been very close friends and he recently showed him off to the world at his sold-off show in Mbarara in 2019.
The singer's fans have come in through social media to comfort him on the loss and wishing the 'old man' to rest in peace.
Little is known about the burial arrangements but unconfirmed reports indicate that he will be laid to rest on Tuesday at their ancestral home in Ishaka, Bushenyi.
Comments
comments