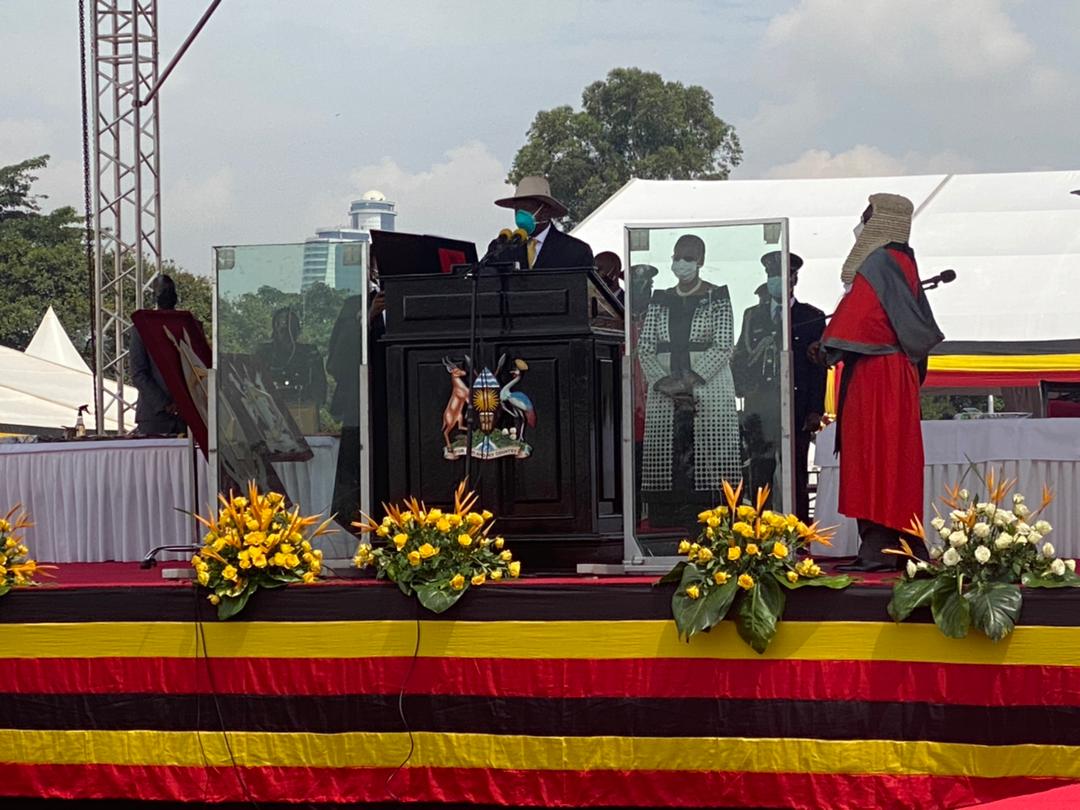 President Yoweri Kaguta Tibuhaburwa Museveni has taken his oath of allegiance and oath of Presidency kick-starting his sixth elective term of office as Uganda's fountain of honour.
Museveni took his oaths on Wednesday May 12th at the Kololo Independence grounds at a function witnessed by several Heads of state from across the world.
The oath was administered by Chief Justice Alfonse Owiny Dollo who becomes the seventh Chief justice to administer the oath to Museveni.
Museveni was flanked by Hon. Janet Kataaha, the First lady who is also the Minister of Education and Sports.
A total of eleven presidents including Kenya's Uhuru Kenyatta, Tanzania's Hassan Suluhu, Burundi's Evariste Ndashimiye, South Sudan's Salva Kiir, Mohamed Abdullahi Mohamed (Somalia), Emmerson Mnangagwa (Zimbabwe), Hage Gottfried Geingob (Namibia), Alpha Conde (Guinea), Sahle-Work Zewde (Federal Republic of Ethiopia), Félix Antoine Tshisekedi Tshilombo (Democratic Republic of Congo) and Nana Addo Dankwa Akufo-Addo (Ghana)
After being administered oaths, Museveni was presented instruments of power including the Constitution, National Flag, Presidential Standard Flag, Coat of Arms, Public Seal and a military shiled.
This term (2021-2026) extends Museveni's rule over Uganda to forty years.  
Comments
comments