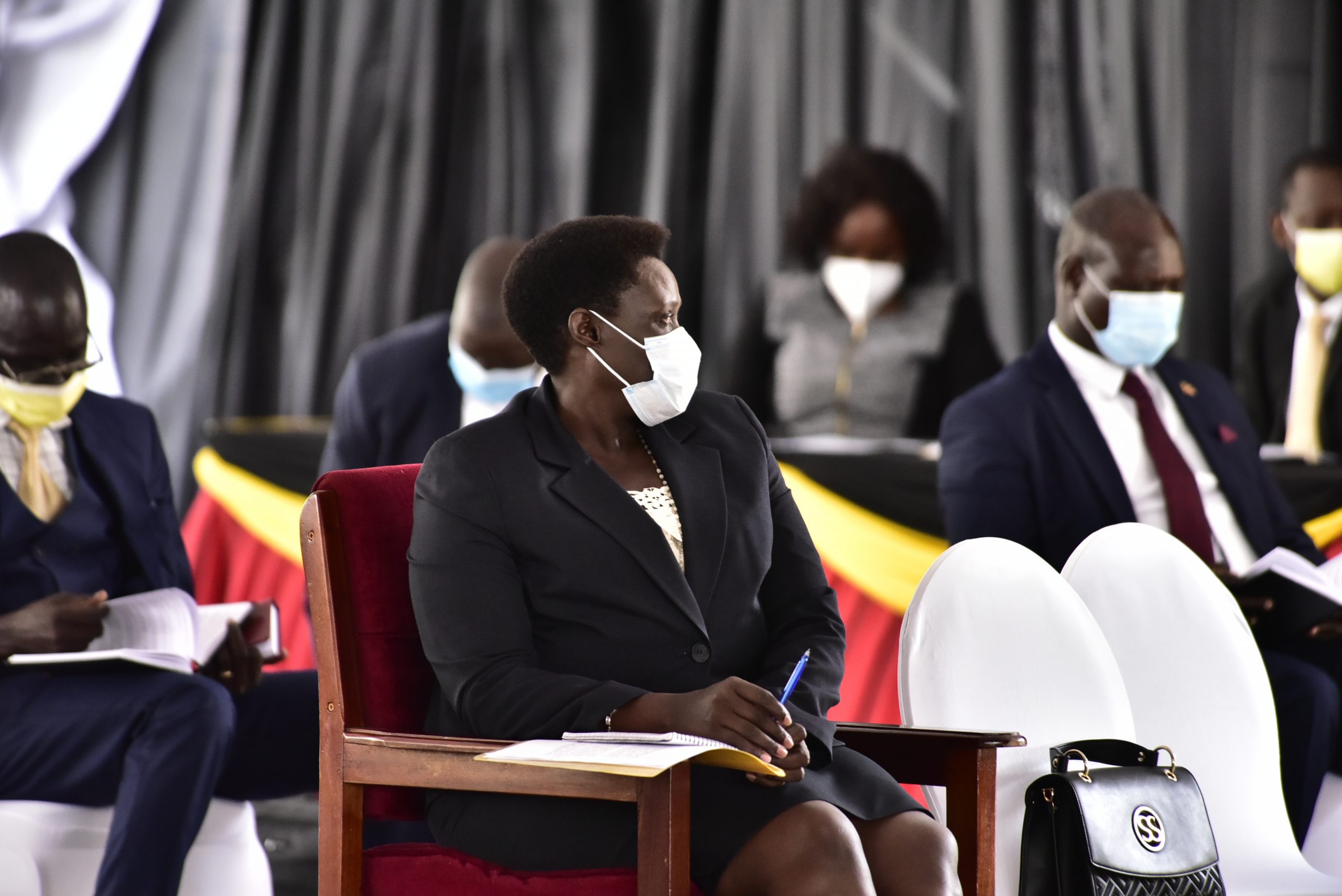 Parliament has Monday morning approved the appointment of Katakwi District Woman Member of Parliament Maj (Rtd) Jessica Alupo as Vice President.
Maj Alupo who has who first joined cabinet as State Minister for Youth in 2009 now becomes the second woman to hold the position of Vice President after Specioza Wandira Kazibwe.
She served as Minister of Education and Sports between 2011 and 2015 but she lost her parliamentary seat in 2016 to Violet Akurut Adome and failed to return to the post-election cabinet.
Born on May 23, 1974, to the late George William Epel, an educationist and Bernadette Akol, now a retired midwife from Katakwi district, Alupo went to Apuuton Primary School in Katakwi district before joining Kangole Girls School in Napak and later Ngora High School from where she completed her 'O' and A-Level cycles respectively.
Alupo holds a Bachelor of Arts in Political Science and Linguistics Degree, obtained in 1997 from Makerere University and a Master's Degree in Arts in International Relations and Diplomacy also obtained from Makerere University among other qualifications. She also holds a Diploma in Public Administration and Management from the Uganda Management Institute as well as a Master's in Public Administration.
Before joining Parliament, Alupo was a teacher at Katakwi High School in Katakwi district. She also worked as an instructor at the Uganda Urban Warfare Training School, Singo in Nakaseke district and an intelligence officer at the Chieftaincy of Military Intelligence (CMI), in Kampala. Alupo had initially trained as a high school canteen attendant before undergoing an officer cadet course at the Uganda Junior Staff College in Jinja. She is married to Major Innocent Tukashaba.
Comments
comments