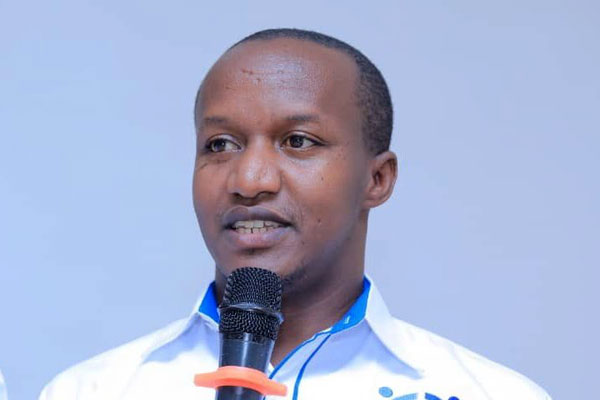 Uganda Sports Press Association – USPA president Patrick Kanyomozi is headed for yet another presidential responsibility as Ugandans on Twitter – UOT continue to cast their votes for the community's leader.
Kanyomozi, a renown Sports journalist and emerging political commentator is currently taking a comfortable lead ahead of his competitors who include NTV news anchor Patrick Mukasa, former Busiro South MP contestant Paul Owor and journalist Methia Nabawanda.
Preliminary results indicate that Kanyomozi is leading with 68.1% followed by Paul Owor and Patrick Mukasa who are joint second with 11.4% and Methia Nabawanda in the third position with 9.2% of 5,348 votes so far cast.
Kanyomozi, if he goes through will replace Police Political Commissar AIGP Asan Kasingye who has been holding the position for the last two years.
Kasingye took over the mandate from Fred Mwebya better known as Ugaman who was the first person to hold the position.
By publication time, only 16 hours were left to the end of the polls which are being held on Twitter.
What are the roles of the UOT President?
To Unite All Ugandans On Twitter
To defend all Ugandans on Twitter against bad Policies.
To guide the Young Generation on how best to benefit from social media
To be a voice for voiceless Ugandans
To fight corruption in all its forms and encourage proper service delivery by public servants.
To provide leadership and key insights into the future of social media.
To be a rallying point of all Ugandans On Twitter especially during campaigns that require helping other UOT members.
To share public conversations of concern neglected by public media.
Defend the rights of all Ugandans on Twitter from being violated.
Encourage innovations and support all startups.