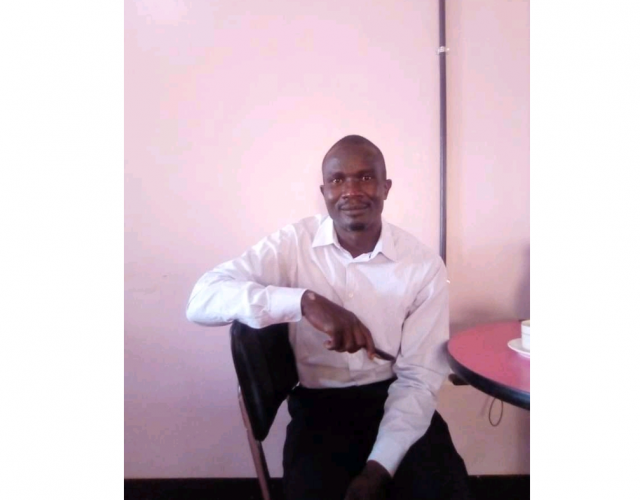 By: Robert Edwomu and John Ogulei
Police in Soroti has arrested Moses Okiring Ebaku, the individual that connived with Finance Trust Bank officials to defraud three Emyooga SACCOs of over UGX 55m.
Okiring was picked up in Oderai ward, Soroti City West at around 21:30 hours on Sunday while in hiding.
He was picked up by a joint security team led by the Soroti Resident District Commissioner Patrick Okumu after weeks of chasing with police.
His arrest comes a week after The Tower Post published an investigation into how the Finance Trust Bank Officials and Soroti District Commercial Officer connived with the Fraudster to withdraw over UGX 55 Million from three Emyooga SACCO Accounts.
Okiring tormented three Emyooga groups in Gweri County, Soroti District.
This website understands that he withdrew money from bank accounts of Gweri County Women Entrepreneurs, Gweri Boda-Boda Operators and Gweri taxi savings and credit cooperative society.
Okiring is accused among others of withdrawing UGX7.4 million from Gweri county Women Entrepreneurs SACCO before he also parted with UGX4.1million that the group entrusted him to deposit to the savings account.
He has also been accused for getting funds worth UGX17.5 million from Boda-Boda Operators SACCO after he duped all group members of the Boda-Boda Association to photocopy each 10 copies of their National Identity Cards and sign.
Okiring a resident of Abelet Village, Onyamai Parish, Gweri Sub County in Soroti District has been on the run after this website published a detailed report on how he smartly managed to withdraw money from different bank accounts without anybody noticing his deeds.
The evidence also indicated that the suspect withdrew UGX28 Million from Gweri Taxi Operators Savings and Credit Cooperative Society after he duped the bank to believe that the group changed signatories to the Bank Account.
Police in Soroti has opened the following general inquiry files against Emyooga Funds theft. GIF/16/2021 for Women Entrepreneur SACCO, GIF/23/2021 for Boda-Boda Operators and GIF/24/2021 for Taxi Operators.
Some of the Bank officials, the Customer Relations Officer, Account and Teller who allegedly connived with the suspect have also recorded statements.
The Soroti District Resident Commissioner Patrick Okumu confirmed the arrest adding that the suspect was a tactical man that used strategies different to beat security surveillance.
Okumu also revealed that some of the complaining SACCO Executive members were also arrested and released on police bond because they were feeding security with false information.
Comments
comments