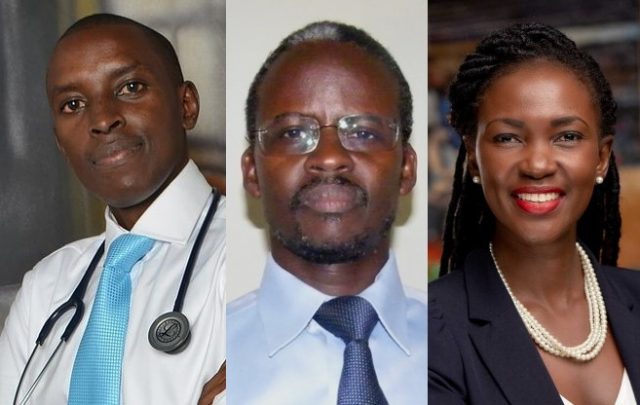 Konrad-Adenauer-Stiftung – KAS, the organizers of the annual social media conference have released a list of 34 speakers who will speak at this year's edition of the gathering.
The list which came out on Tuesday morning is made up of educationists, media practitioners, politicians, policy analysts among others.
Among the speakers is Dr. William Tayeebwa a Senior Lecturer at Makerere University and Research Fellow of American Council of Learned Societies, Adonia Ayebare the Ugandan Ambassador to the United Nations, Dr. Paul Kasenene; a Wellness and Nutrition Specialist, Ms. Anna Reismann; Country Director of KAS Uganda, Raymond Mujuni; Investigative Journalist, Awel Uwihanganye; Founder of LéO Africa Institute, to mention a few.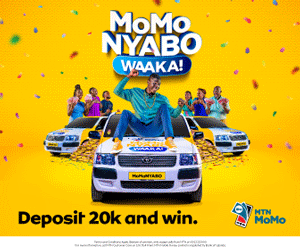 The conference which is slated to start on Wednesday August 25th will be a hybrid event with some people attending physically while others will follow proceedings online.
It will run under the theme "Digital democracy in a Post Pandemic World" and will tackle key topics including Social media and elections in Africa, Citizen journalism vs digital newsrooms, Digital diplomacy, Impact of social media on mental health, Tackling emerging digital threats (including extremism, trafficking, radicalization), The rise of global social movements and social media, and Re-framing the climate change agenda on social media.
Other topics will include the crisis of state surveillance, digital privacy, data protection, and the gig economy —which is currently a major source of income for a majority of youths in urban centers.
Full List of Speakers
Dr William Tayebwa – Senior Lecturer and Research Fellow of American council of Learned Societies
Adonia Ayebare – Ugandan Ambassador to the UN
Opolot Nicholas – Programme Officer, Konrad Adenaeur Stiftung Uganda and South Sudan
Anna Reismann – Country Director, KAS Uganda
Raymond Mujuni – Investigative Journalist
Kwezi Tabaro – Deputy Director, LéO Africa Institute
Wanjuhi Njoroge – Founder, People Planet Africa
Besigye Andrew – Public Policy and Communications Expert, Ministry of ICT
Awel Uwihanganye – Founder, LéO Africa Institute
Dr. Paul Kasenene – Wellness and Nutrition Specialist
Alex Taremwa – Digital Journalist and Academic, Aga Khan University, Kenya
Moses Owiny – ED Centre for Multilateral Affairs Uganda (CfMA)
Dr. Okello Ayen – Director Public Health & Environment, Kampala Capital City Authority
Jacob Eyeru – Chairperson of the National Youth Council
Mathias Kamp – Policy Advisor East Africa, Konrad-Adenauer-Stiftung
Abubakar Matanda – Advocate and ANT Youth Leader
Adeke Anna – District Woman MP, Soroti
Agnes Igoye – Deputy National Coordinator Anti-Trafficking – Directorate of Immigration
Solomon Serwanjja – Executive Director, AIIJ
Lynna Abaho – Labour Support Officer, Ministry of Gender
Ojok Okello – Social Commentator, Humanitarian and Entrepreneur
Rushongoka Wa Mpiira – Sustainability Expert
Blanshe Musinguzi – Journalist, Africa Report
Denis Nabende – URSB Corporate Affairs Manager
Dr. Benedict Akimana – Pyschiatrist, Butabika Hospital
Susan Nandudu – Executive Director, ACTADE
Peter Benhur Nyeko – CEO, Mandulis Energy
Cathy Adengo – Stanbic Bank Uganda, Head of Sustainability
Claire Leduc – Cooperation Attache, French Embassy
Tricia Bigirwa – Feminist writer, lawyer and activist
Patience Atuhaire – BBC Reporter
Allan Chekwech – Co-Head Production Hub, Nation Media Group Uganda
Aka Dope – Band
Comments
comments