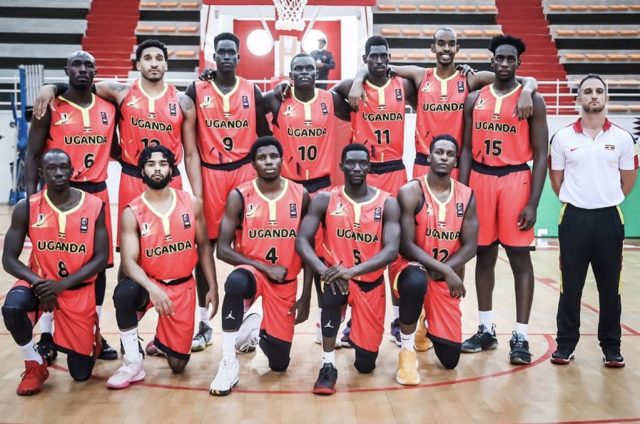 The Federation of Uganda Basketball Associations has come out to trash rumours that the National Basketball team – Silverbacks is being held hostage at Park Inn Hotel in Rwanda over unpaid hotel dues.
The rumours started spreading on Thursday evening after the Silverbacks were knocked out of Afrobasket competitions that are currently ongoing in Kigali Rwanda.
"The Silverbacks have been denied exit at the Park Inn hotel in Kigali until they fully clear the unpaid bills and a prolonged stay will inflate the already existing cost," one of the reports posted on social media alleged.
But FUBA President Nasser Sserunjoji has come out to clear the air saying that the team is okay and will be coming back to Uganda soon.
"Please disregard the tweet making rounds on social media platforms that the Silverbacks have been held hostage at Park Inn Hotel in Rwanda until they clear their bills. That's not true. The team is okay and we shall leave soon to come back home," Sserunjoji said on Friday morning.
This website understands that the Silverbacks have been struggling financially from before they even qualified for the tournament.
Earlier in August, the Association had announced that they were seeking UGX 800million help to clear arrears from Morocco trip where the Silverbacks qualified for the AfroBasket finals and the balance to used to facilitate the Kigali trip.
Government through the National Council of Sports would later hear their cry and allocate UGX 340million to the team although according to sources inside the association, all the money was spent on clearing the outstanding arrears leaving the team still cash-strapped.
Comments
comments