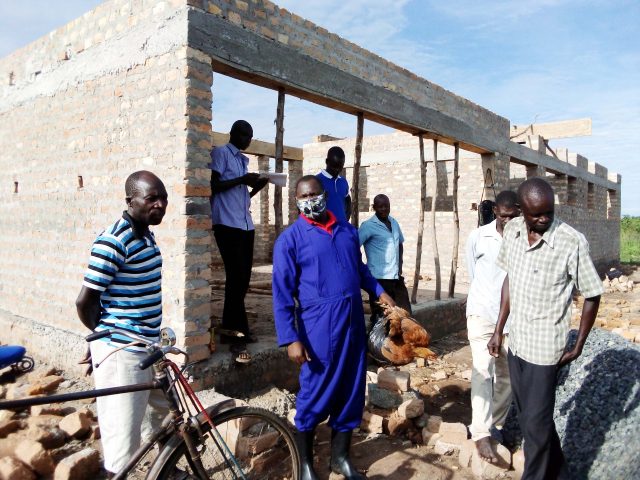 Soroti City West Member of Parliament Jonathan Ebwalu has challenged the Government to compensate the people of Teso without segregating as verification exercises for the beneficiaries of cattle compensation kicks off.
According to Ebwalu, all the people of Teso were affected by wars, atrocities by rebels and raids from the neighboring Karamojong.
"Our people have been disturbed by the government and most of them opted out of the exercise, I now appeal to the people of Teso to be each neighbor's keeper by including those not in the list because the government won't pay those who are not in the list," he added.
While commending the current Attorney General Kiwanuka Kiryowa, Ebwalu said the former Attorney Generals have been playing with the issue of Cattle compensation of the people of Teso.
"The new Attorney General is doing his job. What I only call on the government is to include all the people of Teso into the compensation exercise because they all suffered," he appealed.
The legislator also called on the people of Teso whose neighbors haven't been registered to be compensated to include them in the verification exercise in order to get compensated.
"We are asking the government to compensate the people of Teso because it was their role to protect the people of Uganda and their property. Whether our cattle was taken by the government or rebels, the government needs to pay us all," said Ebwalu.
The legislator made the comments while visiting the construction site of Agora Health Centre III in Ojingai Cell, Agora Ward In Soroti City West, a facility that he offered part of his Car cash.
He also called on the government to equip the health facilities countrywide in order to improve the country's health sector.
"Health Centres countrywide need to be equipped by the government to save our people. In Agora here our people trek 10 to 20 kilometers to get better health services in Soroti Regional Referral Hospital but if these facilities are equipped all this will end," he noted.
Ebwalu also asked President Museveni to fire civil servants who are engaged in corruption in order to save the country from losing money to wrong hands.
He also welcomed the government's move to merge authorities to other ministries saying this will help the government save a lot of resources being lost to the same people doing the similar job.
Comments
comments