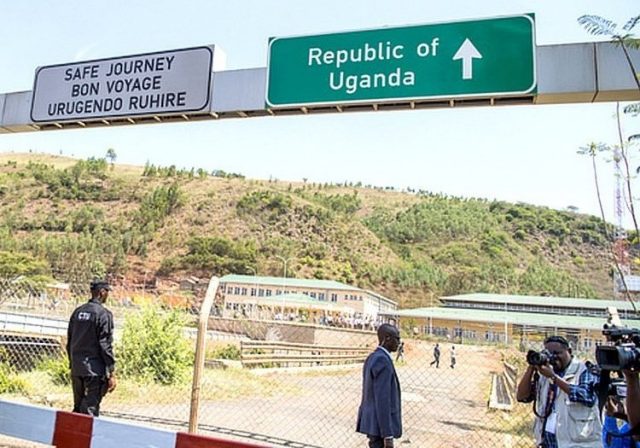 The government of Rwanda has finally agreed to reopen the common border with Uganda almost three years since it was closed.
The development was announced by the Rwanda Ministry of Foreign Affairs and International Cooperation in a statement released on Friday January 28th.
The decision also follows the visit to Rwanda of Uganda's Senior Presidential Adviser on Special operations and UPDF Commander of Land Forces Gen Muhoozi Keinerugaba who met with and held discussions with Rwandan President Paul Kagame.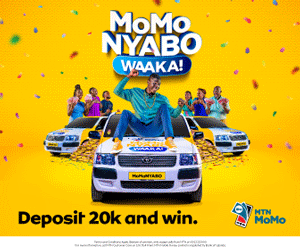 "Following the visit to Rwanda of Lt Gen Muhoozi Keinerugaba, the government of Rwanda has taken note that there is a process taken to solve issues raised by Rwanda, as well as commitments made by the government of Uganda to address the remaining obstacles," the statement by Rwanda MFA reads n part.
"In this regard, the government of Rwanda wishes to inform the public that the Gatuna [Katuna] border post between Uganda and Rwanda will be reopened from 31st January 2022," the statement further reads.
The Katuna border was closed in March 2019 after a political row erupted between the two sister countries which had a history of being friendly.
Rwanda accused Uganda of backing rebels whose main goal is to destabilize their stability and eject the Kigali regime.
The Uganda government in a counter-charge accused Rwandan state agents of operating unlawfully in Uganda.
Its such accusations and counter accusations that pushed both leaders of Rwanda and Uganda to make worrisome statements that further strained their relations.
For example after Museveni warned that "those who try to destabilize our country do not know our capacity." Rwanda's Paul Kagame countered that "nobody anywhere can bring me to my knees."
Until Friday morning, ,the borders between Rwanda and Uganda had remained technically closed since March 2019 despite a number of agreements signed between the two countries.
Enter Kandiho
The decision to open borders also comes days after the sacking of the UPDF Chief of Military Intelligence Maj Gen Abel Kandiho who has since been sent to South Sudan as a special envoy and replaced by Maj Gen James Birungi.
Kandiho had been cited as one of the major causes of the Rwanda-Uganda impasse that led to closure of borders for close to three years.
He had been accused of collaborating with enemies of Rwanda to destabilize the Rwandan government which made him one of Rwanda'stop enemies.
Just recently in December 2021, Rwandan local press reported that Kandiho had flown to South Africa where he allegedly met with Rwandan renegade soldier Gen Kayumba Nyamwasa.
Gen Nyamwasa is a known top enemy of the current establishment in Rwanda, running a rebel outfit, the Rwanda National Congress, that has openly declared plans to overthrow the current government.
Comments
comments