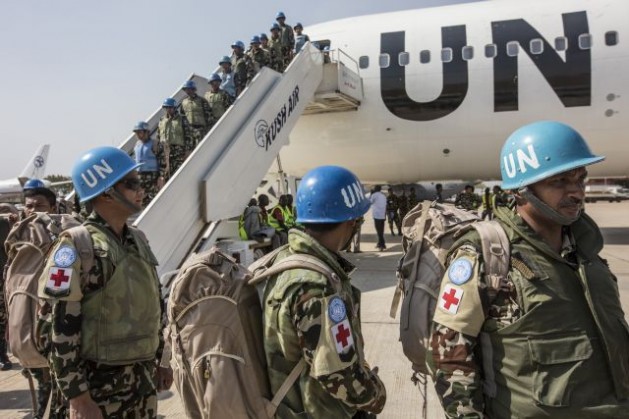 The Security Council on Tuesday adopted a resolution to renew the mandate of the United Nations Mission in South Sudan (UNMISS) till March 15, 2023.
Resolution 2625 decided to maintain the overall force levels of UNMISS with a troop ceiling of 17,000 personnel and a police ceiling of 2,101 personnel.
It expressed the Security Council's readiness to consider adjustments to UNMISS force levels and capacity-building tasks to match security conditions on the ground.
The resolution decided that UNMISS's mandate is designed to advance a three-year strategic vision to prevent a return to civil war in South Sudan, to build durable peace at the local and national levels, and to support inclusive and accountable governance and free, fair, and peaceful elections in accordance with the 2018 Revitalised Agreement on the Resolution of the Conflict in South Sudan (R-ARCSS).
The four core elements of the mandate remain largely unchanged, namely protecting civilians; creating the conditions conducive to the delivery of humanitarian assistance; supporting the peace process; and monitoring, investigating and reporting on violations of international humanitarian law and violations and abuses of human rights.
The resolution demanded that all parties to the conflict and other armed actors immediately end the fighting throughout South Sudan and engage in political dialogue.
It reminded South Sudanese authorities of their primary responsibility to protect civilians and further urged South Sudan's leaders implement the permanent cease-fire declared in the R-ARCSS and all previous cease-fire and cessation of hostilities agreements.
The resolution also expressed the Security Council's deep concern about the delays in implementing the peace deal, calling on the parties to fully implement the agreement and establish its institutions without delay.
Almost 20,000 peacekeepers serve with UNMISS to protect civilians and build durable peace in the conflict-affected country. The civilian, police and military personnel from 73 countries carry out many duties under the mandate provided by the Security Council.
Comments
comments