President Yoweri Kaguta Museveni has showered praises to Janet Kataaha Museveni for the remarkable transformation of the Ministry of Education and Sports.
He made the remarks Monday while flagging off athletes who are going to represent Uganda in the Commonwealth games in Birmingham, UK.
Museveni, who kept referring to his wife as "Maama" noted that as a minister, Janet has displayed great leadership skills using teamwork to solve the different challenges that the ministry has been facing for years and posting results nearly in every sub-sector.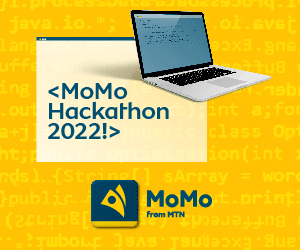 The president stated that several other ministries and organs of government are in chaos just because those in leadership lack skills of teamwork and think that they are the only ones who can solve every problem.
Museveni appointed the first lady minister for education and sports in 2016 taking over from Jessica Alupo, the current vice president. Prior to her appointment, Janet had previously served as the minister for Karamoja affairs, a portfolio she held since 2009.
Speaking at the same event, Janet attributed the said success in her ministry to the country's stability and public finance. She cited as an example, how spending on sports increased from Shillings 6.8 billion in the 2015-2016 fiscal year to Shillings 27.67 billion in the 2020-2021 fiscal year, resulting in 180 medals won across a variety of sports.
The minister recently noted that it is God who is using her to transform the education sector and reiterated that under her stewardship, the quality of education is and will continue to change for the better. However, ever since she was appointed, several opposition leaders have been calling on President Museveni to redeploy and relieve her of the busy and demanding ministry.
For instance, FDC spokesperson Ssemujju Nganda stated that the education sector needed a minister who is prepared to be in the field identifying issues and providing solutions, as opposed to the first lady who in his opinion, appears too busy and inaccessible. Janet's management style came under intense scrutiny at the advent of the COVID-19 pandemic, which had an unprecedented impact on the education sector.
Technocrats and other stakeholders that seek an audience with the minister are required to meet her in the statehouse and all of them must get tested days before the meeting.
"This has been slowing business at the ministry," a source at the ministry of education noted. The source however added; "that the first lady has been showing interest in understanding the ministry and listening to suggestions made by technocrats on different issues and always using her voice to attract funding to the sector."
Comments
comments