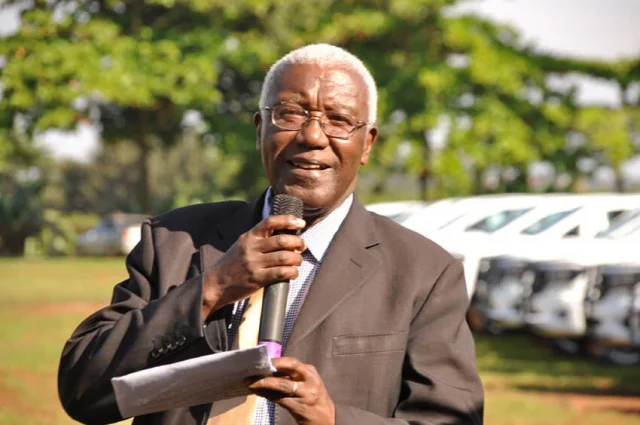 Tourism, Wildlife and Antiquities minister Tom Ateenyi Butime has denied allegations that he issued threats and intimidated Nakawa West Constituency Member of Parliament Joel Ssenyonyi.
Ssenyonyi who is also the Chairperson of the Parliamentary Committee on Commissions Statutory Authorities and State Enterprise – COSASE said on Saturday that minister Butime gave him a call threatening him to back off the probe into Uganda Airlines and its CEO Jenifer Bamuturaki.
"Yesterday, I got a call from Tourism Minister Tom Butime, threatening and intimidating me over Uganda Airlines probe. He told me that he is related to Jennifer Bamuturaki and that we [COSASE] have no power to carry out the probe that we are undertaking," Ssenyonyi said in a video posted on Social Media.
"He told me that he was going to organize Bamuturaki's relatives to come and attack me in my office or even while the Committee is sitting," he further narrated.
But according to local publisher ChimpReports who spoke to Butime, the Minister denied issuing any threats to the Opposition National Unity Platform – NUP spokesperson.
"I simply called him and we talked. I did not issue any threats to him," the website quotes Butime as having said.
The minister also reportedly declined to divulge any details about his conversation with Ssenyonyi.
COSASE is scrutinizing the Auditor General's report on Uganda Airlines for the financial year ended 2021, a process which unearthed a number of disparities in the airline.
In his report, the Auditor General cited issues to do with salary disparities, lack of an organizational structure and continued losses registered by the airline.
While the committee conducted its probe, the CEO was requested to bring her curriculum Vitae and academic qualifications. The committee sought to compare her qualifications with that of the advertised position of the CEO which required the ideal candidate to have an honours bachelor's degree in any field and postgraduate training in administration or any other business-related course.
Although Bamuturaki had told the committee that she attained a degree in Social Works and Social Administration (SWASA) at Makerere University in 1994, she said that she had never got her academic transcripts since then.
COSASE handed her over to Police.
Comments
comments