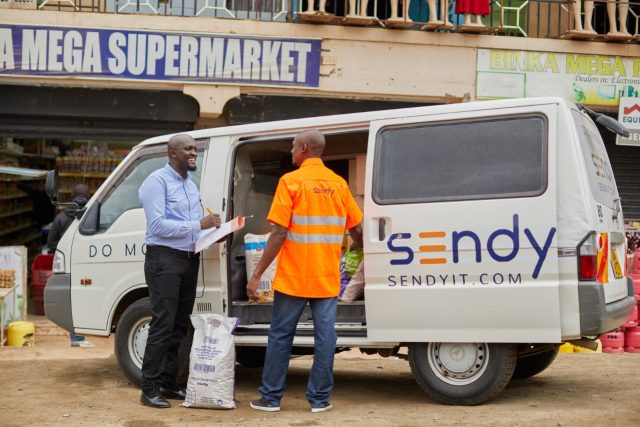 By Tony Kamoga
Africa's startup scene has for long been dominated by Kenya, Nigeria, South Africa and Egypt. Over the years these countries have commanded a huge share of the funding from venture capital and other forms of investment.
The last 5 years has however welcomed a slow but steady change of the situation. Startups from other countries are beginning to showcase value and investors are now considering new opportunities in those countries.
Uganda is one of them. The country has continued to witness notable investments and growth of high impact startups solving everyday challenges that the common Ugandan faces. This has been supported by the growth of key sectors of the Ugandan economy and the continued soaring of the tech ecosystem in the country.
Last year Google announced plans to invest up to $50 million in African early and growth stage startups through its Africa Investment Fund as part of its agenda to support more businesses on the continent
Safeboda, became the first startup on the continent to receive investment from the Google fund. Financial Technology platform Numida is also the first startup in Uganda to get into Y combinator Winter 2022 Batch YC (W22). Numida joined 14 other startups from Africa that made it to the accelerator's winter batch.
Beyond Safeboda and Numida, other startups in the country continue to emerge offering solutions in agriculture, health, trade, finance and many other critical sectors.
One such startup is Sendy. The company began by democratizing freight and logistics. It is now building easy tech solutions that enable businesses to sell, move goods and get financing.
Working with businesses, it is simplifying trade through strategic partnerships with logistics providers, consumer goods suppliers, financial institutions, payment networks, warehouse providers and regulators so that businesses that use Sendy don't have to. They bring together everything that's required for business to trade effectively.
In May this year the startup was recognized as one of the World Economic Forum's "Technology Pioneers" for 2022.
"We're excited to welcome Sendy to our 2022 cohort of Technology Pioneers. Sendy and its fellow pioneers are at the forefront of industries that are critical to solving some of our world's most complex issues today. We look forward to their contribution to the World Economic Forum in its commitment to improving the state of the world." said Saemoon Yoon, Community Lead, Technology Pioneers, World Economic Forum.
The World Economic Forum announced its selection of the 100 most promisingTechnology Pioneers of 2022, companies that are tackling issues from sustainability and climate change to healthcare and more. These are early to growth-stage companies from around the world that are involved in the use of new technologies and innovation that are poised to have a significant impact on business and society.
"We are honored to be recognized by the World Economic Forum as a technology pioneer," said Sendy's Mesh Alloys. "This recognition affirms our belief that the digital economy in Africa presents the biggest opportunity for young people to participate in the economy.
As a company that uses tech to empower entrepreneurs, we look forward to working with the World Economic Forum and jointly contributing towards building a sustainable future for many businesses across Africa."
So far Sendy operates in Uganda, Nigeria Kenya and Cote d' Ivoire
In an interview with Bloomberg, the company reported that it was planning to raise $100 million to fund plans to expand into Nigeria, Egypt, Ghana and South Africa.
"The long-term plan is to consolidate logistics in Africa, the way to turbo-charge our growth is not necessarily to do it ourselves, but to partner with the entrepreneurs in the market who want to do the same things we want to do," said Malaika Judd, Co-Founder and Chief Investor Relations Officer at Sendy
Sendy continues to power the trade in Uganda. Its solution and innovation has created an opportunity for the country's entrepreneurs to trade effectively. It has created positive dustiption to a sector that is key to the growth of the Ugandan economy.
It is now up to businesses in Uganda to seize the opportunities presented in this digital age with companies like and grow their ventures.
Comments
comments