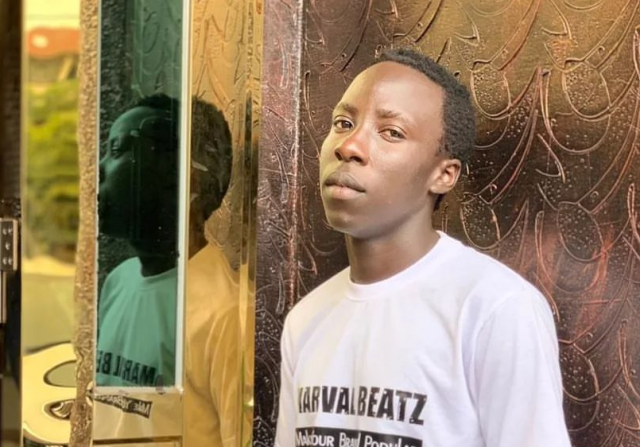 Marval Beatz, real names Nakabaale Marvin is a Ugandan music promoter, artiste and audio producer. He was born on 12th December 2000 in Kawempe, Kampala.
Marval Beatz attended Victoria Primary School for his primary level and Hawa Secondary School for his secondary level. He later joined Makerere Business Institute where he studied Web Designing and Hosting.
He started his music career back in Sunday School and church choir. A few years in the music industry, he has recorded his first debt album "CHAINISTOOLONG" where he featured a number of artistes such as Fari Bizznes, Ayo Bassboi, Song Boss Create and many more with hit songs.
He started releasing his originals on major streaming platforms, while working under Keem Fame, a renowned Digital Marketing and Public Relations firm plying its trade in Uganda.
Marval Beatz has also established himself as a music promoter, helping other music artistes in promoting their music online.
"Many musical artistes wanted to be like their international counterparts. They wanted to drop songs and monetize them. They didn't know how to go about managing their socials, and leveraging their fame to create revenue streams off of the various music streaming platforms on the internet. That is where my solutions started gaining momentum," recounts Marval whose dream started from a music studio, in 2017.
For a person who started out in a music studio in Makindye and now amongst the few Ugandans with over 140k followers on Instagram, Marval Beatz has a lot to jot down in the book as his achievements.
To his brand, he has helped many companies and artistes both in Uganda and international to reach their respective potential targets thus becoming a brand that is sought after by markets across the continent.