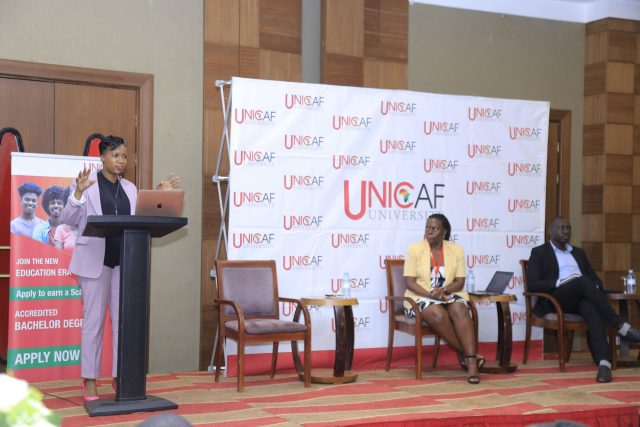 Happening for the first time in two years, Unicaf University together with Brighter Monday Uganda yesterday held their annual career day; having been previously halted by the pandemic.
The ceremony as expected of a career day brought together alumni, employers, beneficiaries, and some of the staff of the online university and partners all under one roof under the theme: "Career Advancement for Future Professionals".
Dorothy Mukimba, the Senior Marketing Manager at UNICAF University in her address noted that for the Universoty is a multi-campus, Pan-African University with campuses in 12 African countries. Unicaf University is accredited by the NCHE, and in addition by the British Accreditation Council (BAC).
Unicaf is part of the Unicaf Organisation, the leading online and blended higher education platform with 60,000 students and thousands of graduates from 158 countries.
She underlined that Unicaf University is part of the Unicaf organization which collaborates with renowned international universities such as the University of East London, University of Suffolk, Liverpool John Moores University & Unicaf University with campuses in Uganda, Zambia, and Malawi. Unicaf offers generous scholarships for students at all levels including Bachelor, Master's, and Doctoral degrees from a wide range of programmes.
"We pride ourselves as a country that's very entrepreneurial, however very few businesses make it past their fifth birthday.", Stressed Dorothy.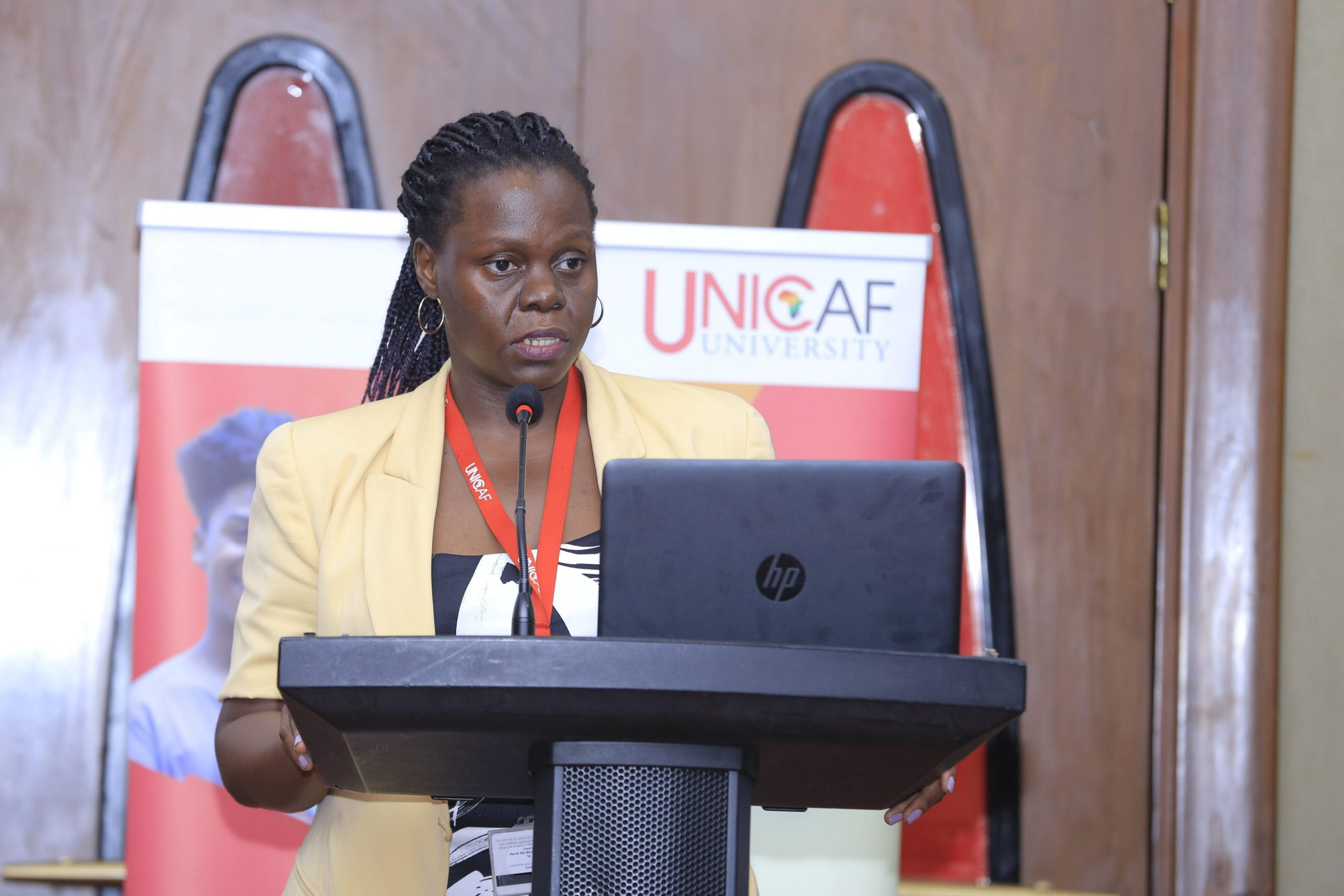 She went on to say that "Everyone deserves access to quality education, which is why we have always offered scholarships and shall continue going forward with our commitment to making education more affordable, accessible, and in a more flexible approach.
Unicaf is offering very generous scholarships for undergraduate and postgraduate degrees with Unicaf's partner Universities: Unicaf University, Liverpool John Moores University, University of East London, and the University of Suffolk. This means that the student pays only a fraction of the tuition fees. Furthermore, eligible applicants receive a FREE Tablet from Unicaf provided that the minimum deposit required has been covered.
Speaking in her capacity as the Guest Speaker at the Career day, Geogette Ochieng Ndabukiye, the Co-Founder and Managing Director at WAZI, the makers of eyewear offered those in attendance at the Kampala Sheraton Hotel in the Rwenzori Hall very practical advice.
She stressed the role of being humble as it pays to be humble, and talked against pride as it takes no one anywhere, the need to have the right attitude in terms of being teachable, willing to work for free as a way of preparing themselves for opportunities, avoiding burning bridges and that hard work indeed pays though it pains.
Geogette also encouraged young people to be strong-willed, bouncing back from rejection, and not give up.
She concluded with a quote by Winston Churchill that read:- "If you are going through hell, keep going" as a way of reminding them to always be persistent and determined no matter the situation, more so if they are to make it in academics but the business world as well.
The ceremony was concluded with a networking ceremony among the attendees and interaction with the keynote speakers and representatives from Brighter Monday Uganda.
Comments
comments