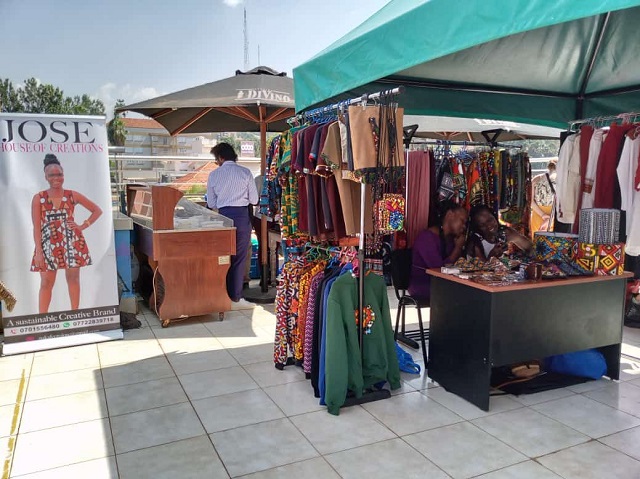 Alliance Française Kampala on 21st January, 2023 organised the Open Day French Market. The free event was well attended by adults, students and children.
The event was an opportunity to bring together the Uganda and French communities and give a glimpse into the languages and cultural programs at Alliance Francaise.
The event started at 10:30 AM and ended at 7PM. Attendees were treated to a variety of activities throughout the day.
With language being a large element of AFK, people enjoyed 30-minute sample classes in French, Luganda and Swahili and were encouraged to sign up for classes that kick off this week at the Alliance Francaise Kampala on Plot 52 Bukoto Street and the Uganda National Theatre on Dewinton Road.
The agenda had a long list of children's activities as well. They enjoyed storytelling and writing sessions by the Alliance Francaise Kampala team, learnt breakdance, skateboarding, taekwondo and face painting.
The adults were not left out. At the AFK rooftop was a French market where vendors sold crafts, souvenirs, coffee, wines, cheese, bread and pastries.
In a statement about the Open Day French Market, Patrice Gilles, the Director of Alliance Francaise Kampala said, "The Alliance Francaise Kampala has opened its doors to give you a taste of all the activities we conduct. Sports and cultural activities for kids – skateboarding, breakdancing, Taekwondo , storytelling, games – and classes for everyone, to learn French first and foremost, the fastest growing language in East Africa and on the African continent, but also Luganda, Kiswahili, Spanish or English.
To make the experience even more enjoyable, several stands with food delicacies, nice coffee, fashion clothing, craft and much more were displayed at the AFK premises. A new class session is starting this week and you can still register. Join the Alliance Française Kampala and Craft Your Future!"
The Open Day was concluded by an electrifying concert by Ugandan artist Mutebi Timothy aka Jajja Timo and his band.
Comments
comments