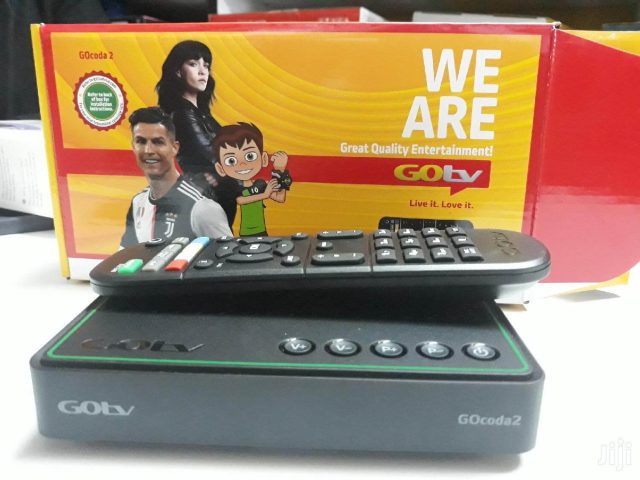 At GOtv, we're proud to say that we use the power of entertainment to enrich the lives of families across Africa. And because GOtv is the home of African television, we're committed to delivering top-notch family entertainment everyone loves and can enjoy anytime.
With the best selection of local, international, kids, sports, and news channels, GOtv has excellent content for the whole family. There really is something for everyone.
To keep delivering quality entertainment you can count on, we've optimised our channel numbering to make it easier for our customers to enjoy a world of pure excitement that includes your favourite telenovelas, drama series, movies, documentaries, and more.
A new and improved GOtv channel numbering approach
To ensure that you can keep up with all the twists and turns of your favourite programmes and movies, we've embarked on a journey of renumbering our channels to make it as easy as possible for you to find what you're looking for and to discover fresh content when you're in the mood for something new.
As we've added more content to the GOtv platform over the years and the channel grid has grown and evolved, we've reached a point where some blocks are full, and some channels hide in hard-to-find places. We've also found that some of our language-specific channels, like GOtv's Portuguese channels, are now mixed in with English-medium channels, making it tricky for our valued Portuguese customers to find what they're looking for.
So, to make the viewing experience as lovable as possible for GOtv viewers, we've adapted how channels are numbered so that viewers can get to these channels without too much scrolling.
What this means for you
To make your viewing experience as smooth and trouble-free as possible and to make it easy for you to find the newest content on GOtv channels, GOtv's channel numbering system will change from Wednesday, 19 April. Now, flagship channels, popular local channels, movies, and telenovelas all have their own clearly marked blocks.
With this new and improved way of numbering, we can keep up with changes and add new channels without causing too much trouble.
But don't just take our word for it – see for yourself! Visit www.gotvafrica.com to subscribe or upgrade and join in on the excitement.