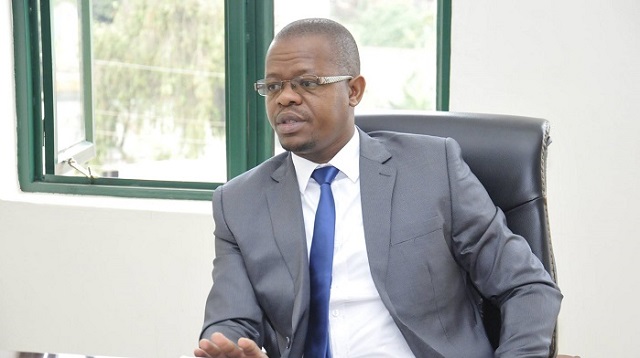 Members of Parliament sitting on the Information, Communication and Technology (ICT) committee have asked the National Information Technology Authority Uganda (NITA-U) to reduce the cost of internet.
Led by the Minister of ICT and National Guidance, Chris Baryomunsi, officials from the Authority on Wednesday appeared before the committee to present their Policy Statement for next financial year 2023/2024.
During the meeting MPs noted the high cost of internet offered by the Authority, saying that it is making doing business difficult.
Moses Magogo Hassim, the committee Chairperson and MP Budiope East in Buyende District said that internet is one of the biggest drivers of socio-economic transformation and its inaccessibility affects all sectors of the economy.
Magogo said that his committee has previously received information that the cost of internet acquired from NITA-U is the cheapest on the market, something he noted as not entirely true because there are some private players who are providing cheaper internet.
He wondered how private players are able to provide cheaper internet than NITA-U.
Richard Obita, the NITA-U Director, Planning, Research and Development assured legislators of their target to reduce the cost of internet further from the current US Dollars 70 for each megabit per second to US Dollars 35 for each megabit per second.
He said that initially, Ugandans were paying US Dollars 100 per megabit per second for internet services.
"Once we are done with the last mile connectivity under the regional communication strategy, we did pronounce that with effect of the coming financial year, we are going to lower the cost of internet to US Dollars 35 per megabit per second," said Obita.
Minister Baryomunsi said that the ICT sector is committed to ensuring that the entire country is connected to the National Backbone Infrastructure (NBI) which would increase internet accessibility, hence lowering its cost.
He, however asked Parliament to support the sector with adequate resources to meet its goals.
Currently, the national internet coverage under the National Backbone Infrastructure -NBI is at 62 per cent.
Baryomunsi revealed that they are preparing another loan from Exim Bank which if cleared by Cabinet and Parliament, will provide enough resources to cover the rest of the districts to do last mile connections which includes district headquarters, health centres, schools, and all government facilities.
Committee members recommended that all Ministries, Departments and Agencies (MDAs) pay for the internet services provided by NITA-U under the NBI project.
This followed complaints from NITA-U that some MDAs were not paying for the services which has subsequently, stifled their revenue collection.