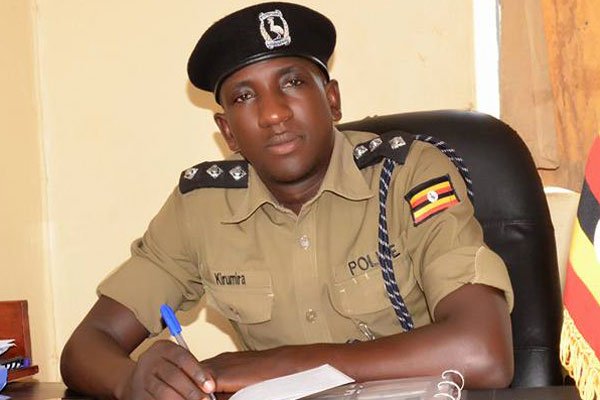 The High Court in Kampala will on Monday deliver a judgment in a case where Abubaker Kalungi, is charged with the murder of Former Buyende District Police Commander Muhammad Kirumira and his friend Resty Nalinya Mbabazi.
Last year, High Court commenced the trial of Hamza Mwebe and Abubakar Kalungi in connection to the double murder. However, lady Justice Margrate Mutonyi acquitted Mwebe in December after the prosecution failed to prove their case against him. She however ruled that Kalungi had a case to answer and placed him on the defense.
Last month, the court heard final submissions from the prosecution led by Thomas Jatiko who asked the court to consider the evidence presented before it to find Kalungi guilty of double murder.
The prosecution referred to the Charge and Caution statement said to have been made by Kalungi in which, he implicated himself as having participated in the murders. According to the prosecution, Kalungi had revealed to his mother, when, he was taken to her house, that his friends Mwebe and Abdu Kateregga who was killed by security had betrayed him.
The prosecution alleges that Kalungi told his mother of how he had been hired to trail Kirumira, which he did, and informed the assassins who finally took his life and that of Mbabazi. Kalungi was taken to his mother's home in Mpigi by security to inspect the home where he is said to have spent the night after allegedly participating in the double murder.
The prosecution also referred to evidence indicating that Kalungi had called Kateregga, who is said to have pulled the trigger when the offense was committed.
Last month, court assessors asked the court to acquit Kalungi on grounds that the prosecution had failed to place him at the scene of the crime and that there was evidence before the court that the charge and caution statement he is said to have executed could have been through duress.
The two assessors Jackline Nafula and Jackline Nabufu observed that the prosecution provided three of the four ingredients of murder, that is, that there was death, the death was unlawful, and that there was malice aforethought. They however observed that the prosecution failed to prove the fourth ingredient of participation and that they couldn't place the accused person at the scene of the crime.
Additionally, the assessors observed that the charge and caution statement in which, Kalungi had reportedly confessed to participating in the double murders was executed after torturing him.
Police form 24, which recorded the doctor's examination of Kalungi days after he had signed the statement, showed visible bruises and healing wounds on his body. Kalungi denied the crime, claiming that he was working in Ndejje near his home on the day of the murders, and spent the night with his family. As a result, the assessors asked the court to find Kalungi innocent and acquit him of the murder charges.