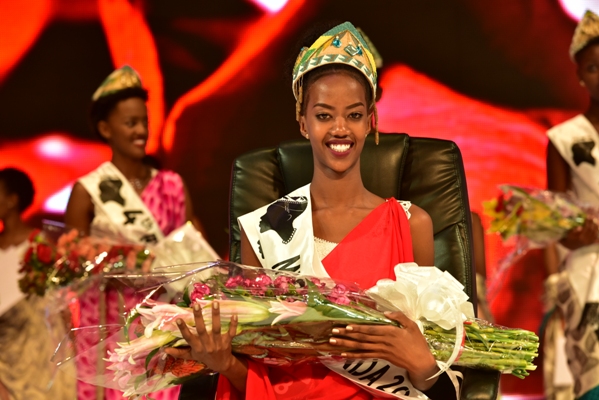 Esla Iradukunda has been crowned the new Miss Rwanda 2017, beating 15 other contestants who had made it to the finals.
Iradukunda who hails from the Southern Province had been in a boot camp with fellow finalists from the four Provinces and Kigali City.
In the camp, the contestants underwent several chores and training in preparation for the final day. Miss Rwanda is held under three pillars; Beauty, Brain and Culture.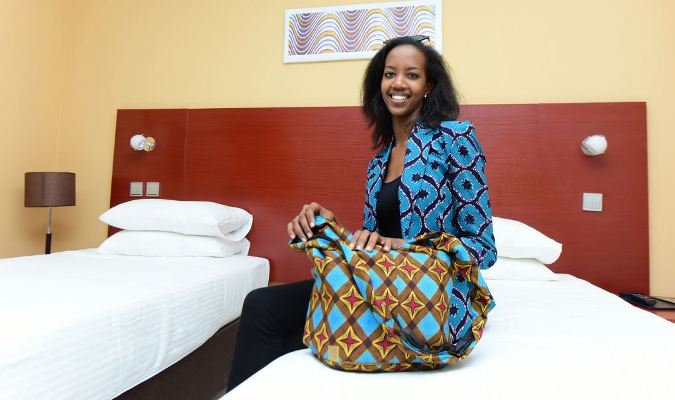 Speaking to Rwandan local press, Iradukunda said the trick of winning the 2017 Miss Rwanda pageant was "Prayer."
She says her target is to promote Made in Rwanda brands in order to enhance consumption of local products. The country badly needs to cut down on its wide trade deficit by promoting locally manufactured products.
Umutoniwase Linda, Iradukunda Elsa (winner), Shimwa Guelda, Kalimpinya Queen and Umuhoza Fanique completed the top five.
Iradukunda has been handed a brand-new Suzuki Swift worth Rwf15 million, courtesy of Cogebanque, a local bank. And she will be earning a monthly salary of Rwf800,000.
Uwase Hirwa Honorine famously known as Igisabo was announced Miss Popularity, Elsa Iradukunda Miss Congeniality, Nadia Umutesi as Miss Photogenic.
Isimbi Fanique was crowned the fourth runner, Kalimpinya Queen the third runner up, Umutoniwase Linda the second runner and the first runner was Shimwa Guelda.