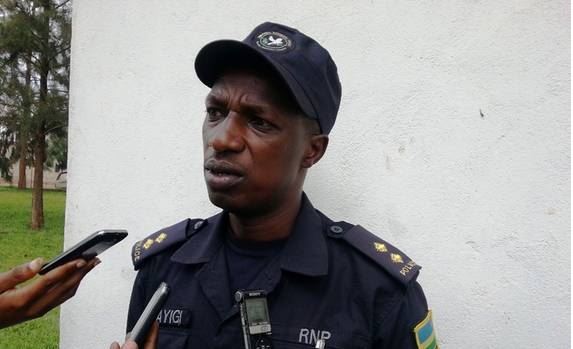 Two directors in charges of education in Kayonza District have been arrested following investigations into the recent recruitment of teachers in the district, which have unearthed gross malpractices.
Xavier Francois Bizimana, the District Director of Education and Charles Namara Mugabo, the director in charge of secondary, and Technical and Vocational Education and Training (TVET) were arrested Monday following complaints filed by some applicants, who claimed that they had passed the interviews, yet their names had been omitted from the list of successful candidates submitted to Rwanda Education Board (REB).
The matter was reported to police for immediate investigations, by REB.
The Rwanda National Police (RNP) spokesperson for the Eastern Province, Inspector of Police (IP) Emmanuel Kayigi, said that during investigations, the duo had allegedly altered the results in favour of "majority candidates who had failed."
"The district was recruiting 62 teachers, and as a normal process, supervisors corrected the tests right at the venue, and results indicating both successful and unsuccessful candidates were submitted to the two district directors, who were in charge," said IP Kayigi.
"But it later emerged that the results submitted by supervisors were different from those received by REB, which were actually forwarded by the suspects. During the ongoing investigations and physical evaluation, we have found out that examination papers of 32 candidates who had initially failed the interviews, were altered in their favour," he added.
Preliminary investigations indicate that on some answer sheets, one of the unsuccessful candidates had scored 9 percent, but the marks were altered by adding digit 6 to make it 96 percent, while another one who had scored 33 percent was in the final submitted list given 93 percent.
"There are three criminal aspects involved; forgery as stipulated under articles 609 and 611 of the penal code; corruption as stated under article 634, and making a decision based on favouritism, friendship, hatred or nepotism under article 647," said Kayigi.
It is said that the two directors were soliciting between Rwf200, 000 and Rwf300, 000 from each candidate that was unlawful put on the list of successful teachers.
"We appeal to the general public to stand up for their rights. You have a right to reclaim if you feel you are not satisfied with a certain service. When you make it your point to say no to corruption and report anyone involved, you will be supporting the political will, the constitution and the police efforts to stamp out the vice," Kayigi said.
"Imagine a situation where teachers recruited are not qualified and not up to the task; that means we will be killing the education system and producing incompetent manpower."
"Corruption is zero tolerance in Rwanda; it's a leadership policy with determination and momentum to deal with this vice at any level and regardless of who the culprit is. We call upon the public to come forward and expose such individuals."
Comments
comments