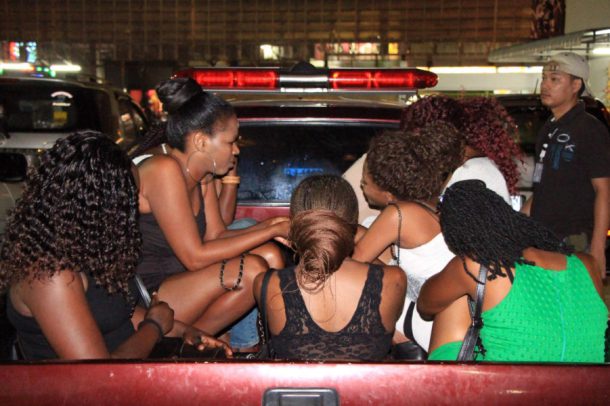 Police in Pattaya area, tambon Nong Prue in Thailand have netted 40 sex workers from Uganda and Madagascar in a night swoop at popular night spots including Walking Street, notorious for its prostitution.
Click here to watch video captured during the arrest: https://www.youtube.com/watch?v=yYi3QwES_F8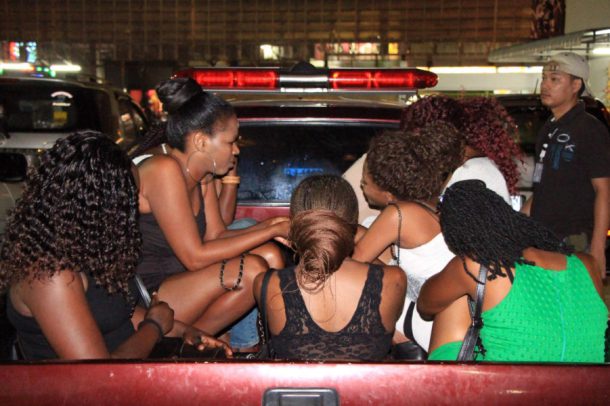 Cornered, the sex workers were bundled onto police vans and driven to the local station to record statements, and passport details used to obtain information about them.
Pattaya is notorious for its prostitution with recent reports alluding to booming homosexual prostitution with some branding the town the modern day Sodom and Gomorrah. According to local authorities, Pattaya is also believed to be home to some 27,000 sex workers, mainly Thai women and transsexuals. However, growing numbers of African women arrive with tourist visas to work as prostitutes.
Large numbers of escorts from Russia and Eastern Europe also work in the country's strip clubs and logo bars while small numbers of western women form countries including Britain, Australia and the US combine holidays with sex work advertising themselves online.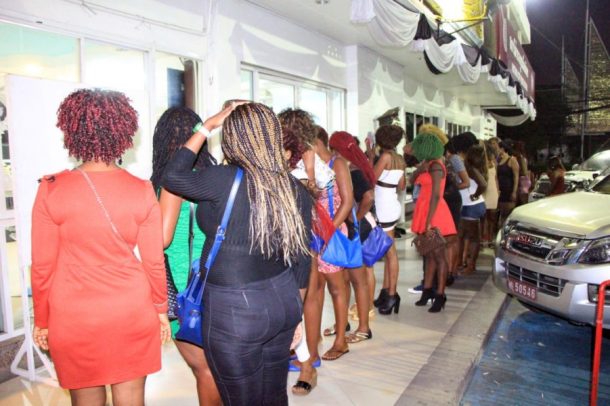 Police chief Netithorn Ratanasuchanan, who commanded the 3am operation, told local media that the swoop was targeting "women of colour" and confirmed that most of those nabbed hailed from Madagascar and Uganda.
According to Ratanasuchanan, the suspects denied engaging in acts of prostitution but police's observations indicated otherwise.
He also said that some of the women had fake documents, alluding to the fact that they might have been trafficked or entered the country illegally.
Additional Reporting: Agencies
Comments
comments