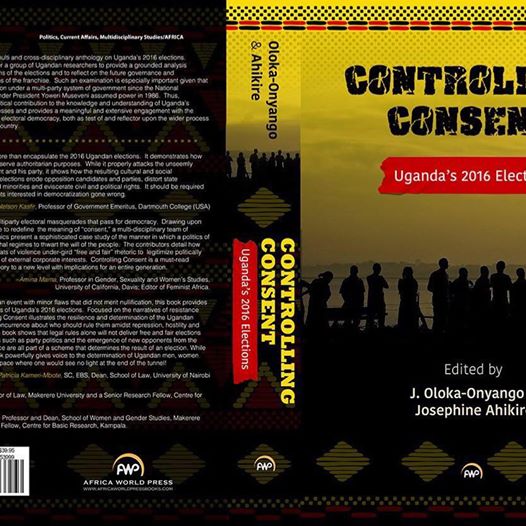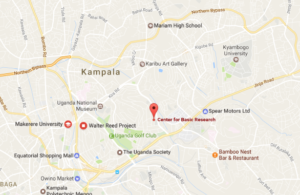 The Ugandan government has banned Controlling Consent: Uganda's 2016 Elections, a collection of testimonies that reflect on the country's 2016 general elections.
Various voices have contributed to the collection edited by Makerere Law Professor  Oloka Onyango and School of Women and Gender Studies dean Dr Josephine Ahikire, both research fellows at the  Centre for Basic Research (CBR).
Other contributors include scholars Dr Busingye Kabumba, Dr Moses Khisa and Dr Sarah Ssali. Others are vibrant city lawayer Andrew Karamagi and James Nkuubi.
A letter to CBR read in part: "Your consignment of 668 books has been seized and is liable to forfeiture in accordance with the provisions of the East African Community Customs Management Act."
Karamagi called the seizure "madness".
"I would like to thank … Yoweri Museveni for proving us right. We the co-authors, among them…debated the title of that book for a while and finally settled for "Controlling Consent: Uganda's 2016 Elections.
True to form, I woke up to an email earlier today to the effect that 668 copies of our book have been seized by Customs on grounds that we made a false declaration by stating that the books were "educational" whereas they were "political" :-(Imagine that level of madness," Karamagi wrote on his Facebook page.
No details have been given to CBR about what constituted "false declaration" except suggesting that government felt that the books were not educational materials.
The book joins the list of Uganda's banned books, including The Correct Line? Uganda under Museveni, authored by Dr Olive Kobusingye, a sister to opposition kingpin and Museveni's four-time challenger Dr Kizza Besigye.
Comments
comments