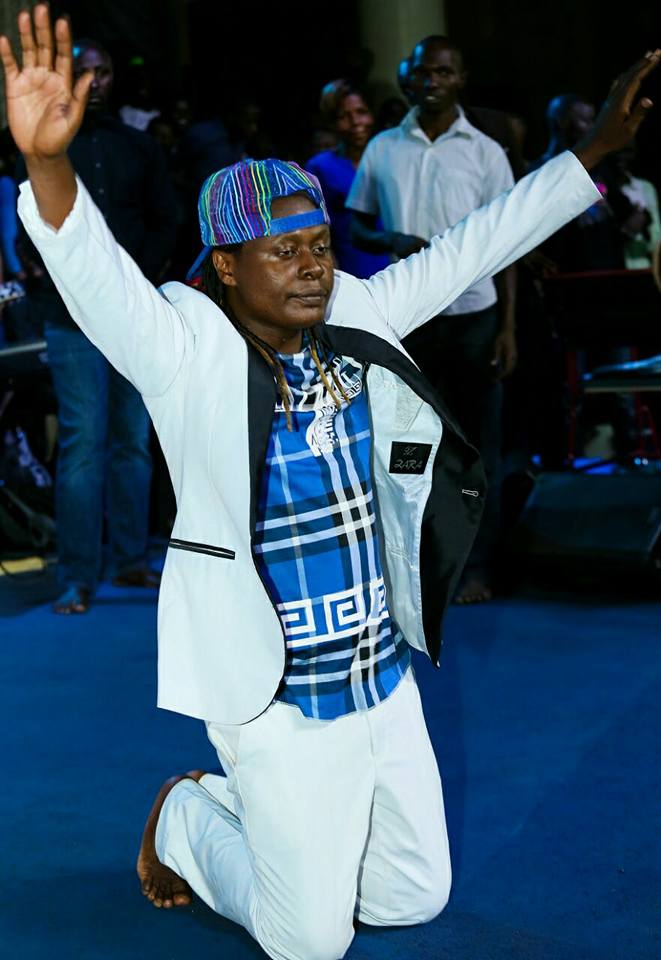 Local musician, Arinaibye Johnholl popularly known as Dr Propa 'Omusama we Kampala' on Thursday (March 16, 2017) gave his life to Jesus Christ at Rubaga Miracle Cathedral during Pastor Kayanja's ongoing 77 Days of Glory (77 DOGs).
The singer, who has been a known alcoholic with his own bar along Gaba road narrated his story, which everyone found touching.
He lost his mother at birth hence never got to see her. He painfully claimed to have killed her.
Raised by foster parents, he was able to go through his education and finally turn into a musician.
However alcohol had ruined his life and marriage so much that even his wife who patiently waited for him to change, lost it and beat him up to the extent of removing his much treasured dreadlocks.
He sought sympathy from in-laws but no one could accommodate his alcoholism and that's when he turned to the father just like the prodigal son.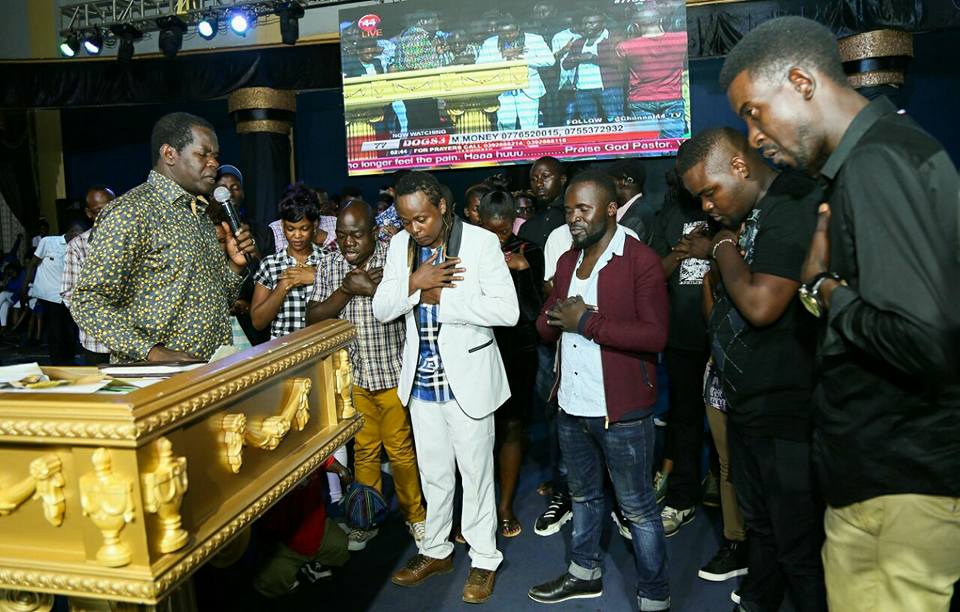 According to an eye witness that attended the service, there was so much celebration and ululation when his born again fans saw him step to the pulpit to give his life back to the God.
Dr Propa joins the long list of Ugandan entertainers including singers, Captain Dollar, Cute Kaye, Papa Cidy and comedian Kapere among others that have turned to Christ at Pastor Kayanja's church.