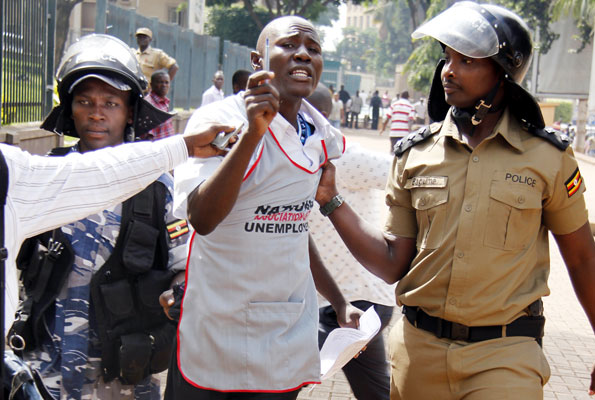 Makerere University Electoral Commission has dropped Simon Wanyera from the list of students vying for the University Guild top seat, The Tower Post Reports.
The self-proclaimed revolutionary son was kicked out of the race after a screening exercise conducted by the Isaac Otuku headed University EC.
According to a statement by the EC Chairperson Otuku, Wanyera was ruled out on grounds that he lacked substantive requirements for eligibility to contest.
Wanyera is famous for his involvement in opposition Forum for Democratic Change (FDC) defiance protests in February and March 2016 that followed the Presidential elections.
He was also instrumental in the students' fight against the then infamous 60 per cent tuition policy which would later be scrapped off.
He has served the university in different positions including heading the Private Students' Association and in the guild.
Among the other aspirants that were kicked out of the race include; Bonny Eyen, William Karamagi, Isaac Innocent Ongom and Timothy Sambwa.