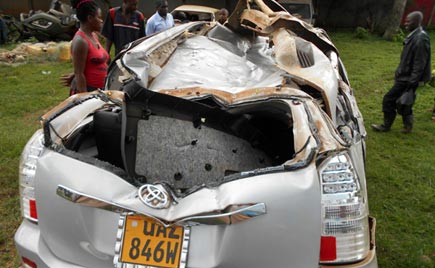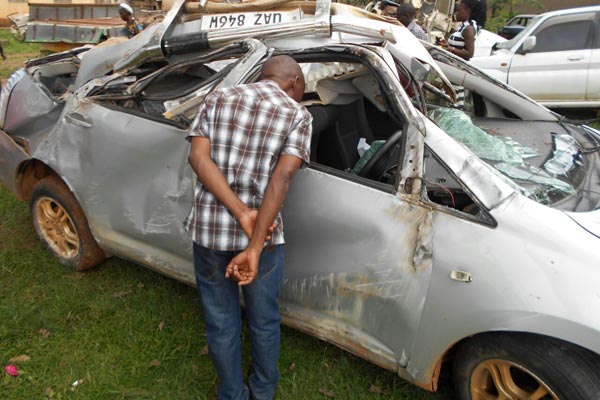 Seif Tareq, a tourist from United Arab Emirates, has been confirmed dead while others have been severely injured in an accident at Kalandazi near Buwama Town in Mpigi District on the Kampala -Masaka highway Monday evening.
The injured include National Forestry Authority legal officer Moses Muhumuza.
Tareq and a group of other tourists were travelling to Kasese in a car registration number UAZ 846W which collided with Muhumuza's Corona registration number UAA 484F which was heading to Kampala. Muhumuza and his driver Steven Opus were coming from Masaka to Kampala.
In Muhumuza's car was Steven Opus, his driver while in Tareq vehicle was Abdul Rahman Salem, 20; Majahed Salem, 23; Abdullah Mohammed, 20. Others were Umar Kawangala, a tour guide, and Ali Bulungu their driver. The tourists had come to Uganda just last Friday.
An eye witness told reporters: "The Arabs and a Global bus were trying to overtake a commuter taxi in a single lane, but when the tourist driver braked instantly after realizing that another car was coming in the opposite direction, he lost control and over turned several times before colliding with a corona."
According to Katonga Region Police Spokesman Phillip Mukasa, " The accident was caused by careless driving by the two vehicles that we were trying to overtake, over speeding and lack of discipline," he said.
The injured were rushed to Nkozi Hospital for first aid treatment.