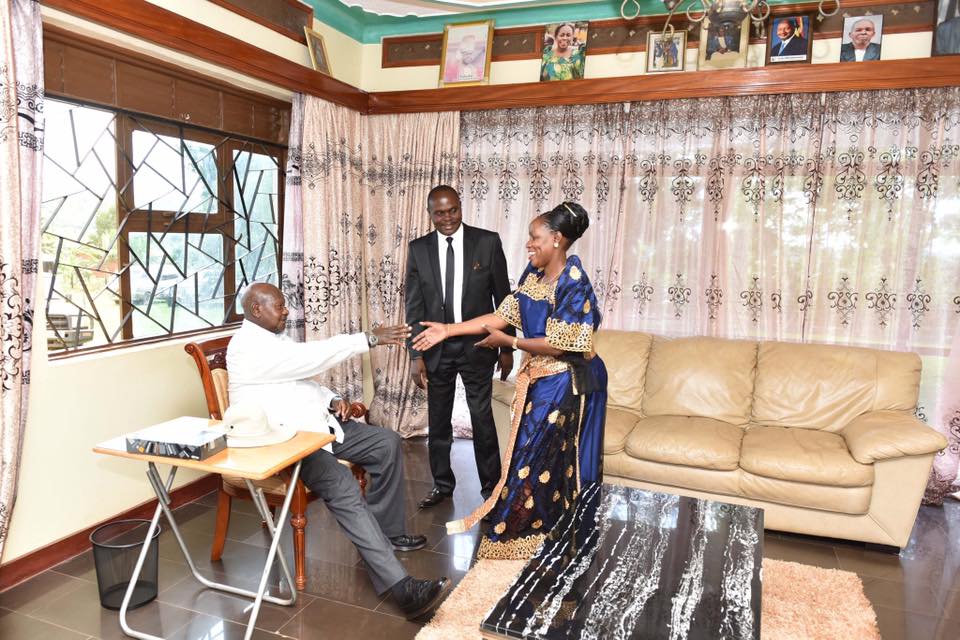 State minister for youth and children affairs Florence Nakiwala Kiyingi has responded to reports that Democratic Party (DP) is planning to discipline party members that many believe have been compromised.
Nakiwala who stood for election as Kampala Woman MP during the 2016 elections, is a member of DP but was appointed by president Yoweri Museveni as minister.
At a thanksgiving party held in Bukomansimbi on Tuesday, the minister said that development had no party affiliation and that she was working to drive youths out of poverty, even in areas where opposition parties like DP are dominant.
"I am an outstanding person in society, who has worked with [those DP youths] for some time; I can't, therefore, leave them to remain in poverty," Nakiwala said.
"We can't leave them [youths] because they are DP, government is for all people [and] development is non-partisan."
On the reports that DP was planning to expel party members like her, Nakiwala said: "They should instead discipline [acting secretary general] [Gerald] Siranda for mismanaging the party's affairs. How come the late [DP secretary general Mathias Birekerawo] Nsubuga didn't handle this matter the way Siranda is handling it?"
"Or does he [Siranda] want to mean that there are no [DP members] who have previously held government jobs?
She further argued: "There are some members of DP's NEC that I know who have previously been appointed to boards of various government corporations", suggesting that she knew a lot and would reveal it if she was forced to.