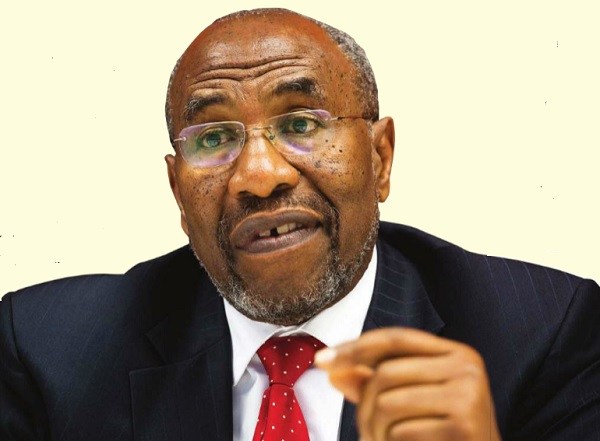 By Dr Ruhakana Rugunda, Prime Minister of Uganda
Mzee Yoweri Hunter Wacha-Olwol was one of the distinguished sons of this country who played a significant role in our nation's history.
From a teacher in different schools and service in several Government Departments, and later, as one of the country's representatives who went to London in 1961 to negotiate for Independence from Britain, Mzee Wacha-Olwol later, became a member of the three-man Presidential Commission that led the country following the removal of President Godfrey Binaisa from power in May 1980.
On receiving the sad news of his passing on, President Yoweri Museveni directed that Mzee Wacha- Olwol be accorded a State Funeral, befitting his status and contribution as a Member of the Presidential Commission that led Uganda from May to December 1980.
Accordingly, a committee consisting of different Government agencies, the family and Lango Parliamentary Group was set up to coordinate burial arrangements.
I would like to thank the family, and the Lango Parliamentary Group, for the cooperation and solidarity they have exhibited in spearheading the burial arrangements of our elder, Mzee Wacha- Olwol.
When news of the passing on of Mzee Wacha- Olwol was received in the morning of Tuesday 2nd May 2017, some people wondered on social media and other platforms, who this man was. And in a way, they had a point.
It is clear, that we need to teach our history and current affairs better, especially to the young generation, to ensure that the people and significant milestones in our country's journey are well documented, understood and appreciated by the current and future generations.
The period from May to December 1980 during which Mzee Wacha- Olwol and his two colleagues– Justice Polycarp Nyamuchoncho and Justice Saul Musoke served as Presidential Commissioners was a challenging one.
In a space of less than two years after the fall of Idi Amin in April 1979, the country witnessed the change of leadership from Amin, Prof Yusuf Lule, Godfrey Binaisa, the three Presidential Commissioners, to Apollo Milton Obote!
This period was characterized by political instability, insecurity and jostling for power. We give credit to Mzee Wacha-Olwol and his colleagues, for providing titular headship of the State and keeping the country together.
After handing over power to President Milton Obote in December 1980, Mzee Wacha-Olwol continued to serve this country in many other important positions–as Chairman of the Uganda Advisory Board of Trade, Member of The Central Tender Board, and Deputy Chairman of the Public Service Commission. He also served as Chairman of the Lango Community Association from 1986 to 2000.
Born to Rwot Erieza Olwol and Atat Loi Akullo, on 19th November 1923, in Loro Sub County, in the present day Oyam District, Wacha- Olwol, attended Loro Preparatory School from 1931-1935, and later joined Boroboro Central School between 1936-1938. From Boroboro, he joined Kabalega Secondary School in Masindi from 1939 to 1941. When Junior Secondary III Leaving Examinations were introduced in 1941, Wacha- Olwol was among the first to sit the exams, earning himself admission at Kings College Budo from 1942 to 1944.
From Budo, he joined Mukono Teacher Training College, graduating as a teacher.
He later went to the United Kingdom in 1958, for a one year course in Social and Public Administration, graduating with with a Diploma.
Mzee Wacha-Olwol was an effective administrator, a peacemaker, a patriot and a gentleman who rose from humble beginnings to national prominence and leadership.
We extend our condolences and sympathies to the family, the Lango community and the country at large on the loss of this national icon and statesman.
May the Almighty God Rest his soul in eternal peace.
Comments
comments