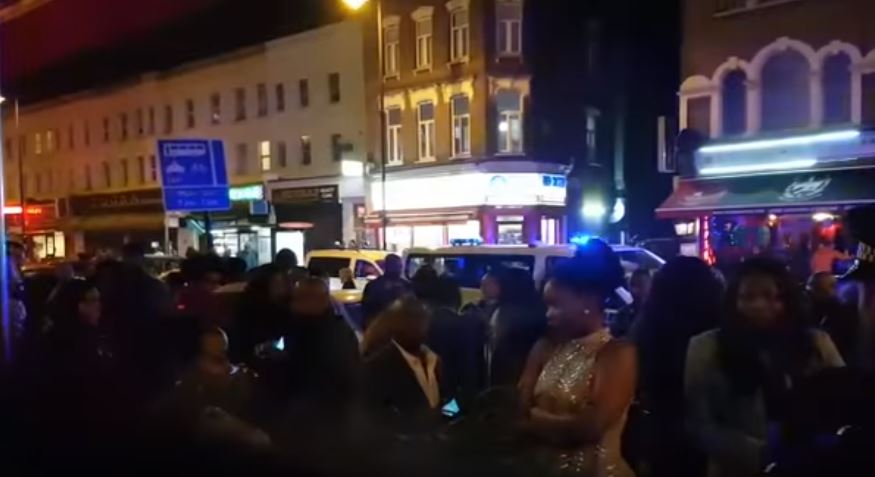 London Police on Saturday evening had to intervene and shut down top Ugandan musician, Sheebah Karungi's maiden London concert, which was held at Epic Dalston located on 13 Stoke Newington Rd, Stoke Newington, London after the crowd turned rowdy.
The show, which also featured comedian Mariach, started well until the fans that had bought tickets in advance were barred by security from entering because the place was "over crowded".
Our source in London says, the organizer of the event, a one Jeff Jaffer of JF Solutions went on to sell more tickets and yet the venue could only handle a limited number of people.
"He even allowed early birders to pay cash at the entrance and yet he knew that he had people that had bought tickets in advance," the source says.
After an in-depth inquiry, we learnt that the venue (Epic Dalston) is only a 600 capacity multi-purpose events hall that hosts live concerts, art exhibitions, corporate events, club nights, weddings and private functions.
This website also understands that the tickets to Sheebah's show were sold at £35 (about Shs 200,000) per head.
Sheebah managed to put up a great performance amidst cheers from the crowd before Police was called to intervene.
The singer apologized to her fans for what happened and promised that she would return to London for a show soon.
"I don't know what to do.I wanted to entertain all of you but unfortunately. You know about your rules right? So am so sorry but am gonna be here. Am coming back," Sheebah said shortly before she left the stage.
(Videos courtesy of Howwe)