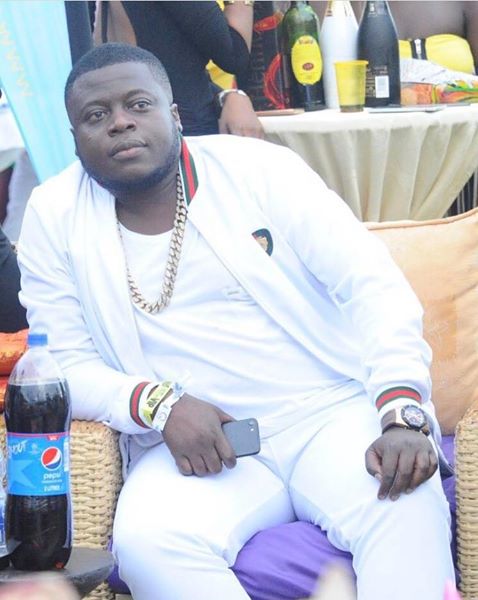 The death of South African based Ugandan businessmane and socialite Ivan Semwanga has brought sadness to Ugandans.
Ivan Semwanga breathed his last on Thursday morning (May 25) at Steve Biko Academic Hospital in Pretoria where he had been admitted for 12 days after suffering from a stroke that left him paralyzed.
Several top city celebrities including musicians, socialites and personal friends have eulogized the deceased via Social Media.
Here are some of the messages:
Juliana Kanyomozi: "As much as we hoped and prayed for a full recovery, God also had his plans. May he strengthen your family through this very trying moment. My condolences to you Zari and your children. RIP Ivan Semwanga."
Jose Chameleone: "God creates and takes what is his!!!
May God have mercy on you my friend and strengthen your Family and we your friends Rest in peace Ivan."
Navio: "We have lost another great man, my heartfelt condolences to your family, friends, and to the legacy you have left behind.. You are in a better place! May the good lord see your family through this dark time. Rest In Peace Ivan."
Eddy Kenzo: "We have lost the strongest ,biggest and irreplaceable pillar in our society @ivandon been a brother a friend ,u inspired and motivated most of US with you love and hardship RIP Chairman #President #King #RichGang May The Almighty judge your soul with mercy Aameen
Judith Heard: "It is true that God also needs good people to manage his work in heaven.
Otherwise why would He have called you all of a sudden?
He must have known that you are such a great person and can handle any situation. REST IN PEACE IVAN"
Ed Cheune: "You spread happiness for all the years when you were here with us all.
Now it is God's turn to give you all the happiness in return as you go holding his hand.Rest in peace my dear brother Ivan semwanga."
Radio and Weasel: "RIP Don Ivan Semwanga. Gone Too Soon. Our sincere condolences to The Family & Friends of The Late Don."
Comments
comments