The move to remove presidential age limits to allow Uganda's three-decade president Yoweri Museveni stand for reelection in 2021 is one of the contradictions of the former bush war leader.
In an interview in August 2016, Museveni said he would not seek reelection beyond the age of 75 as provided for by the constitution.
But with Justice and Constitutional Affairs minister Kahinda Otafiire revealing a plan to amend the constitution to remove or maintain the presidential age limit, it remains to be seen if Museveni will stick to the content of the interview he gave to NTV 11 months ago.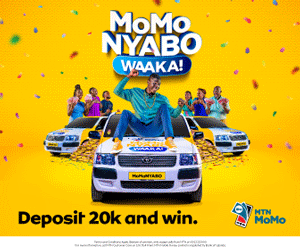 In his inaugural speech in 1986, Museveni said the problem with Africa was leaders who overstay in power.
But the president has been in power for over 30 years and his ruling National Resistance Movement (NRM) party seems to be looking for a way to keep him in power.
VIDEO: WHAT MUSEVENI SAID 11 MONTHS AGO
VIEW & SHARENRM MPs for some selfish reasons are "FORCING" Mr. M7 to keep around even when the constitution says its Time Up @ 75.They will be liable for the negative effects of the uplifting of the Age limit.In his Own words, M7 Said that "75 years are Enough.What Guides his change of Mind???

Posted by Harold Kaija on Tuesday, July 4, 2017
Comments
comments