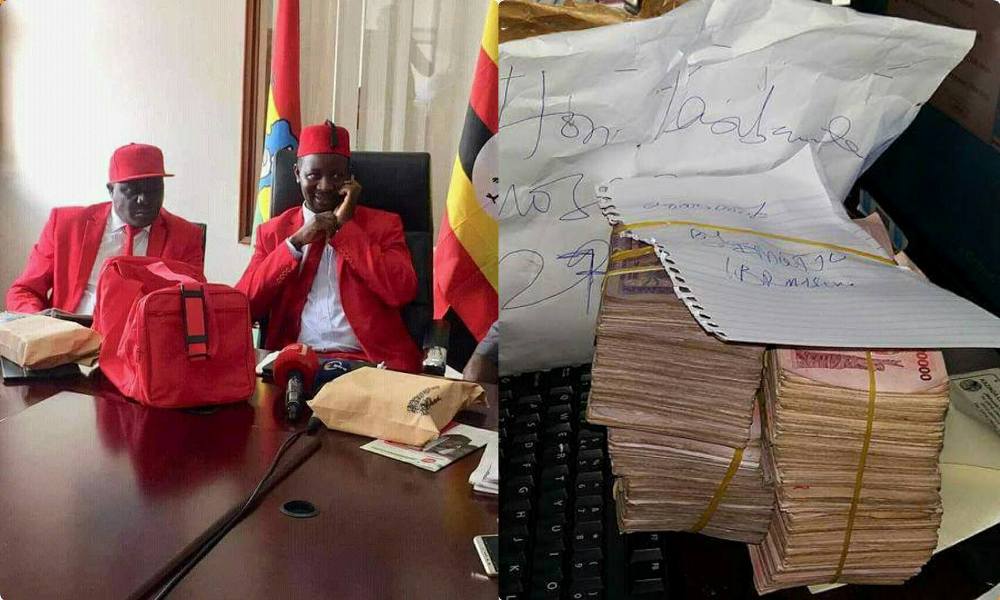 A group of opposition Members of Parliament have kicked off the process of returning the Shs 29 million that was given to each of them as facilitation for the consultations on the Age Limit bill, moved by Igara County West MP Raphael Magyezi, which seeks, among other things, to delete the upper age limit in article 102b of the constitution to allow anyone to stand for president beyond the age of 75.
Parliament on Monday released Shs 13 billion to MPs to facilitate them as they consult with their electorate on the controversial bill.
The MPs including Ibrahim Ssemujju Nganda (Kira Municipality), Medard Lubega Ssegona (Busiro East), Moses Kasibante (Rubaga North), William Nzoghu (Busongora county), Angelina Osege (Soroti Woman MP) and Muwanga Kivumbi (Butambala) among others have already withdrawn the money from their accounts to return it.
They have initiated a memoranda commitment form where each legislator that will return the money is required to sign.
According to them, the "dirty money" is a bribe intended to entice MPs to support the age limit Bill.
The MPs have further appealed to voters who wish to safeguard the constitution, not to accept a share of the 29m from their legislators.
It will be remembered that Chris Obore, the Director of Communications and Public Affairs on Monday advised all MPs who felt that the money was not necessary, to return it; "not to Parliament but to the Treasury".
The MPs have decided to write to the office of the IGG to seek an investigation into the source of the money, which was deposited on over 400 legislators' accounts.
However, some legislators are still indecisive about returning the money. Some say they are not sure what will happen to the money when it is returned, while others have revealed that their constituents asked them not to refund it.
Comments
comments